Words: John Baron
Photos: Rob Lakewood
A group of students with additional educational needs in West Leeds have 'adopted' New Pudsey Station and aim to improve the environment around it.
The young people, based at the West Specialist Inclusive Learning Centre (SILC) Powerhouse in Farsley, will be helping to develop the station into a more inclusive, attractive and inviting space. Work will start with developing the garden area at the station.
The college has adopted New Pudsey Train Station with the support from Northern Rail. Working in tandem with Calverley and Farsley councillor Peter Carlill they hope to improve the surrounding underpass and walkway.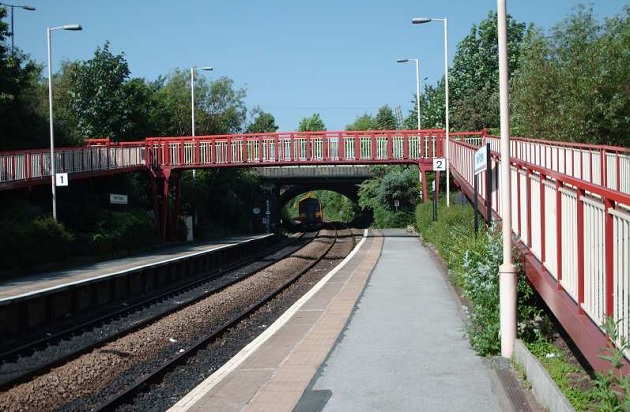 Lead teacher of West SILC Powerhouse, Rob Lakewood, told West Leeds Dispatch:
"Our young people are engaging with a huge range of community projects to support their independence, employability and community confidence. That's our focus over the next year as lockdown has really affected how our students  ​engage with their local community and their opportunities to learn independence and employability skills.

"The underpass leading to New Pudsey is quite daunting for our students and we we would like to improve the whole journey for the students, including creating a piece of artwork not too dissimilar from the one which leads underneath Stanningley bypass at the other side of the Owlcotes Centre. 

"This will make the area more inclusive, less daunting and give our students an invaluable feeling of ownership and contribution to their local community."
Pupils are now engaged with placements at community led Bramley Baths and the Farsley Rehoboth community project developing their gardening skills and demonstrating their value to the local community.
Mr Lakewood added:
"Historically our pupils have been able to access work-related learning placements at places such as Co-Op, McDonalds, Morrisons, Farsley Celtic and local cafes. Unfortunately these have been unable to continue due to COVID restrictions. This is something we're keen to step up as restrictions ease."
The college aims to help its students grow into developed, independent, confident young people. Each student's learning journey is based around the 'Foundation Learning Programme' which focusses on 'learning to live' and 'learning to earn'. The two strands enable students to develop their skills in real life situations.
Most recently, the college has worked with Grumpy's restaurant in Farsley, Sunny Bank Mills and Amity Brewery to give students that taste of life in the workplace.
In addition to the community work the young people have developed a range of enterprises at the college, including a wax melt and carpet freshener business, car washing business, community cafe, smoothie making and reprographics businesses.
The college even set up a radio station to help learn new skills and keep in touch with people during lockdown, with celebrity endorsements from Stephen Fry, the Brownlee brothers and David Jason.