Residents and visitors in the Newlay area have been left shocked following the theft of a replica crocodile from a house by the river Aire.
The six feet-long crocodile was clearly visible from Newlay Bridge for many years and had always been a point of interest for passers-by.
But between 10pm and 4am on Monday night thieves entered the garden of the house next door, cut through a locked gate and then cut the steel cable securing the croc in place.
A post announcing the theft on the Newlay Conservation Society's Facebook page said:
"Whoever it was who did this planned this meticulously. It's a cruel blow to the owners and to Newlay.

"Please would you keep an eye out for this croc coming up for sale on Ebay, Facebook or other social media sites.

"Croc is 6ft long and would have required at least two people to lift it and a van to carry it away from the house."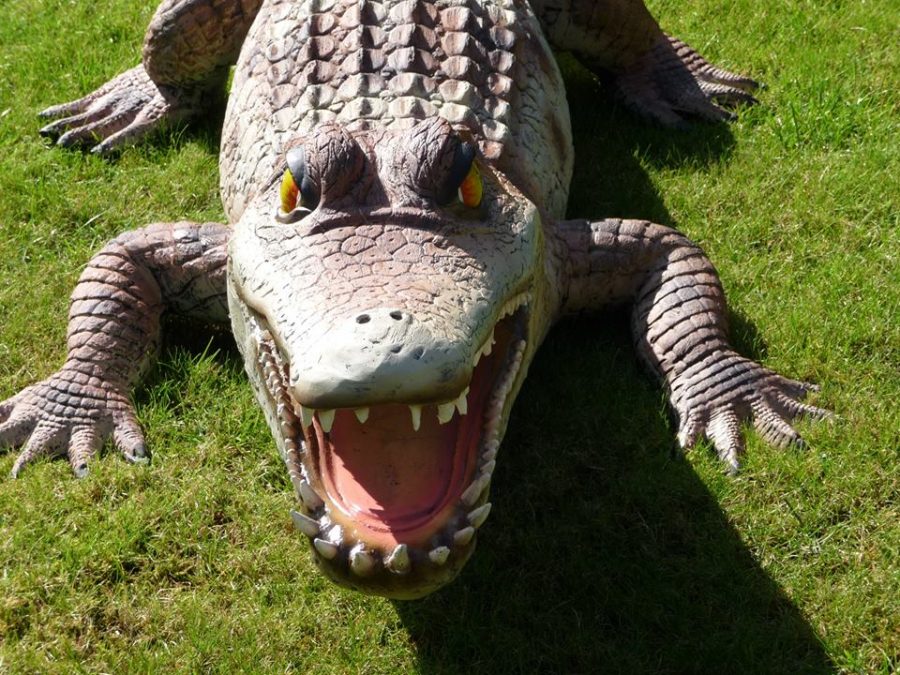 The theft of the local residents' 'old friend' was met with disbelief on social media. Stephen Lea said:
"Unbelievable! You can't have anything nowadays without some horrible scum nicking it.

"Only yesterday I stood on the bridge with my family having a look at it and the kids thought it was great. Hope it turns up and whoever is responsible is dealt with accordingly."
And Lynne Green added:
"As if it isn't bad enough with live animals being stolen, let alone artificial ones! Shame it wasn't real and bit their thieving legs off!"
Anyone with any sightings of the stolen crocodile should be e-mailed to martin@catrake.co.uk.