By John Baron
Russ Wilcox has quit Farsley Celtic as manager, less than a month after successfully steering the club away from relegation from the National League North for the second season running.
His departure was confirmed by the club this afternoon.
In a statement issued to the League Managers' Association, Wilcox thanked the club for the opportunity to manage them.
"To go back to where it all started for me in non-league football was a fresh and exciting challenge," Wilcox said. "My first task after taking over in late January 2022 was to try to retain National League North status, with the team having not won in the previous three months and sitting firmly bottom of the league.
"We had to find ways to win football matches and accumulate enough points to earn the right to stay in that league. Thankfully, we ground out results against all the odds and achieved safety on the last day of the season, and we celebrated as if we had won promotion!
"In the 2022-2023 season we again managed to fight off the threat of relegation, finally finishing fifth bottom with our hard working and committed semi-professional squad.
"It doesn't matter at what level you're working at, the thrill and spirit of football remains the same across the levels from the Premier League to local grassroots leagues, and the feeling of retaining National League North status for all at the club for each of these two years has been fantastic.
"In addition, in 2022-2023 we reached the FA Trophy Quarter-Final stage, unfortunately being knocked out on penalties. This is the furthest that the club has ever progressed in this competition, and we were the lowest ranked team left in the competition.
"This was all testament to the hard work of all concerned, competing against professional and hybrid clubs with much bigger squads and budgets at their disposal. I am immensely proud of the team spirit we built with our semi-professional players and the memories we created for our loyal fans.
"It is now time for the next chapter for me. I have loved my time at Farsley and the opportunities that it has given me. It makes the job so very worthwhile to see players like the experienced Andy Butler with 700 league games fight like it's his last ever game and to nurture the development of young loan players from the EFL in the tough world of non-league football, hopefully giving them the experience and a firm foundation for a career in football.
"A huge thank you to my assistant Steve Thornber and all the staff who have worked with me at training and on match days, you have all been a great support.
"And to all those who give their own time to enable the football club to operate on a day to day basis, what dedication and commitment you show for your football club; again, thank you. Finally, thank you to our fabulous squad of players and fans for giving everything to make this season a successful one for the club. Up the Celts."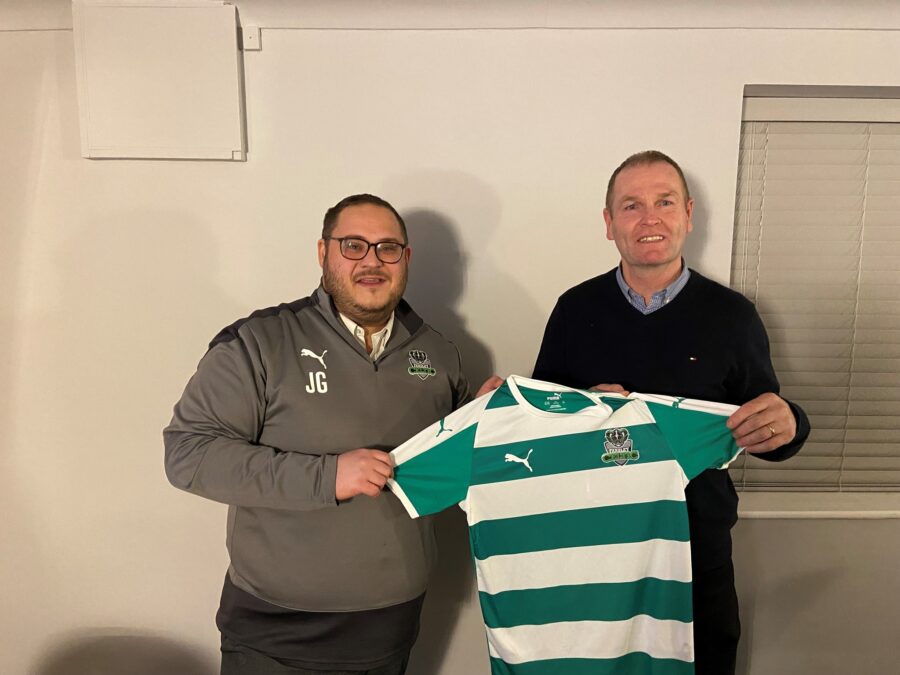 As reported by WLD, dedicated volunteer Caroline Harriman – who had played a key role as Head of Football Administration at Farsley since 2019 and had occupied a number of roles since 2015 – had already stepped down at the end of last season.
Both departures leave The Celts with a lot of work to do ahead of the new season, which starts in August.
Like many other clubs, Farsley struggled with cash flow last season, with players being paid late on several occasions.
Fans paid tribute to Wilcox's achievements in keeping the team up for two season's running on social media.
One fan posted: "Absolutely gutted. A great man and manager. We almost certainly wouldn't be in this league without him."
"Gutted for us but not a surprise," another added. "He's been fantastic and we have been lucky to have him."
"A great genuine guy, one the club didn't deserve and a massive loss," said one fan.
UPDATE: 7.55pm: A statement by the club said: "Russ came into the club at a difficult time and was the pivotal figure in keeping the club in the National League North in his first season.
"Last season saw an exciting run in the FA Trophy and some great performances in the league that ultimately ended in us securing our National League North status again.
"As ever, there will be multiple rumours surrounding the reasons behind Russ's departure, but the club can confirm that there has been no fallout or disagreements. Russ leaves the club with the best wishes of the board and thanks for his efforts and professionalism, and he will always be welcome at The Citadel.
"We wish him every success in the next step of his journey!"