Words: Rachel Reeves
I was pleased to join the A Place to Sit campaign once again, and to meet people who have been affected by the decision to remove the benches from Bramley Shopping Centre.
Whilst some benches have been reinstated, it is clear that there are still not enough places for disabled, elderly and vulnerable people to sit when shopping or socialising at the centre.
Leeds City Council are taking planning enforcement action after a joint letter from Bramley councillors and myself, which highlighted that the removal of the benches was a potential breach of planning.
We are also meeting with the Managing Director of LCP, James Buchanan, in the coming weeks to discuss our concerns, as well as their plans for the Shopping Centre. 
Bramley Seed Exchange
Though I'm not an avid gardener, my office plants do really well – which means I was able to add several baby spider plants to the Bramley Seed Exchange recently. What a fabulous idea this is!
Whilst there I collected some sunflower seeds (to plant with my children) and some plant pots – so I can pot on even more spider plant babies. The seed exchange is located outside Bramley Community Centre and operates along the same lines as the Little Free Libraries – take and donate as you please. Do take a look if you haven't already.   
Chess at Valley View Primary School
As some of you may know, I am a keen chess player and have supported the national Chess in Schools programme, which works with many schools in Leeds West.  
I promised headteacher Sarah Griggs that I would challenge the children at Valley View Primary to a chess game this term, and recently I was able to return for a multi-player tournament.
I played eight matches simultaneously – and despite some stiff competition from the children I managed to win all my games! 
I also had time for a quick look at the adaptations over the summer to make Valley View carbon neutral – this fantastic work was the result of a grant from Leeds City Council and will help to massively reduce our city's carbon footprint.
Keeping Fit in Leeds West
I'm so pleased that park run has been able to start again recently – I love being able to start my Saturday morning with a run around Armley or Bramley Park, sometimes joined by the local councillors if they're feeling up to it.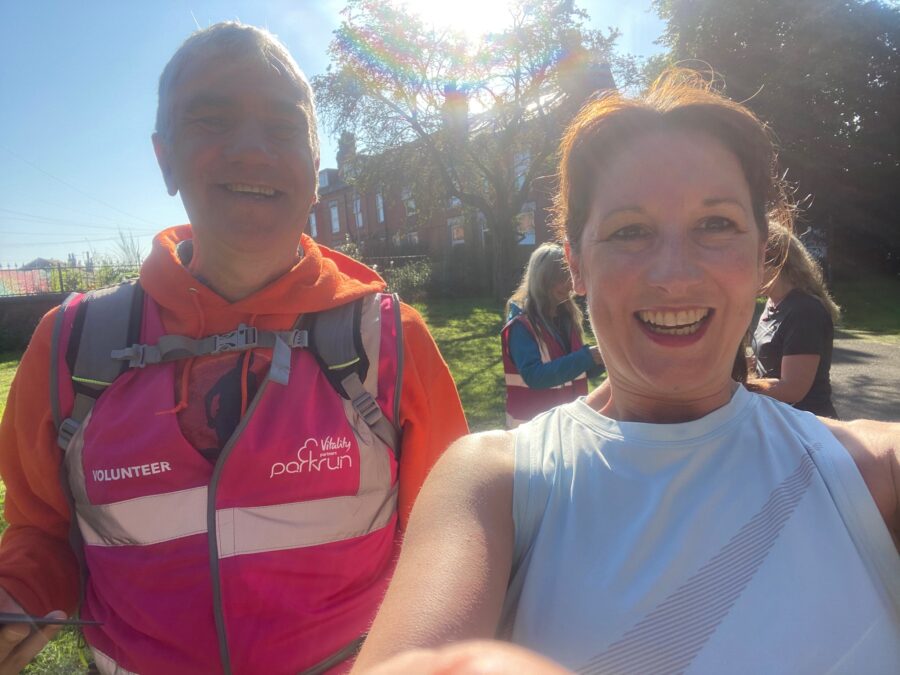 Alongside my regular swims at Bramley Baths, I've managed both the Armley and Bramley Park runs recently, and although I feel a bit out of practice after lockdown, I'm hoping to beat my personal best again soon.
Betty Beecroft Mural and Improvements to Kirkstall Forge
I was pleased to get a sneak preview of the Betty Beecroft mural at Kirkstall Forge a few weeks ago, which was installed as part of plans for the community adoption of the station.
Community adoption allows local people to have more direction over how their station looks and is used by the community, making it more welcoming and creating a greater sense of pride in the area.
Thank you to all volunteers involved in transforming the station, as well as organisations such as CEG and Kirkstall in Bloom, for all their hard work – it looks fantastic.
Armley Festival
It was great to see the return of Armley Festival after the lifting of lockdown restrictions.
At the Armley Labour stall, we sold plants and homemade earrings made by our brilliant volunteer Jo.
However, I was also pleased to be able to chat with people in the community again – something I've really missed during the restrictions of the last eighteen months. I love visiting all of the stalls at these community events and buying little bits for my children. I even got to try out creating a mosaic.
We had a really lovely time at the Festival, and it was wonderful to see our community come together to celebrate Armley once again.