A community mosaic will help transform a dark and dingy tunnel near the Owlcotes Centre in Pudsey which has suffered from anti-social behavious and grafitti for years.
Burley Road-based social enterprise Seagulls Paint will create the public art at the entrance to the subway near to Primrose Hill Primary School by running a series of community and school based workshops.

Seagulls – who have created similar community murals elsewhere in the city, including the Drink and Be Grateful Fountain in Kirkstall and a subway in Burmantofts – are looking to engage with the wide community to come up with a theme and create a beautiful mosaic.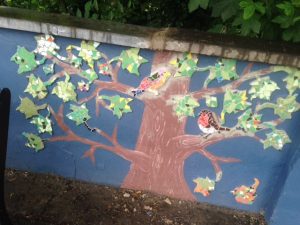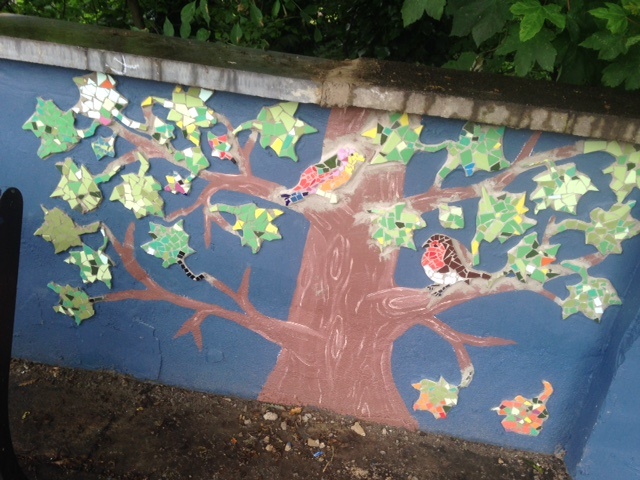 Councillors on Leeds City Council's Outer West Community Committee approved a grant of £4,360 at their meeting in Pudsey Town Hall on Friday afternoon.
Seagulls co-founder Cat Pearson said:
"The intention of the mosaic is to create a lasting, colourful and expressive mosaic that is resilient to anti social behaviour and provides the community with a space that feels safe and pleasant to use.

"We want to turn a dark and dingy public space into an area of beauty and positivity for the whole community to enjoy."
Tackling Owlcotes crime
At the Outer West Community Committee meeting, chairman Cllr Mick Coulson (Lab, Pudsey) supported the mosaic's funding, which he hoped would discourage anti-social bahaviour. He said:
"It has been a problem for at least the past 10 years with graffiti, some of it very sensitive in nature. Hopefully if we could do this it will help improve the area."
The meeting also discussed ongoing problems with crime in the Owlcotes Centre area, with Asda's store recently revealed at the Owlcotes Centre revealed as as the city's number one crime hotspot.
Data obtained under the Freedom of Information Act shows. There were a total of 634 crimes recorded at the store, between September 2013 and September 2016 – more than anywhere else in Leeds.
The meeting heard that funding for a PCSO had been withdrawn for the area but negotiations for reinstateement were ongoing. Police have said there have also been talks about extending the CCTV network at the centre and a police roadshow running to advise people on personal security.
Dog fouling campaign
Also at the meeting, councillors approved an anti-dog fouling campaign across Pudsey, Calverley and Farsley and Farnley and Wortley wards at a cost of £1,250. The money will providesignsa designed by local schoolchildren in main hotpot areas.
A £2,225 bid by Bramley Elderly Action to run Saturday evening pop-up community suppers in Swinnow was deferred so the committee could gain further information. The suppers would be an extension of a similar event which already runs at Bramley Lawn Social Centre.
Concerns over housing repair times
Cllr Richard Lewis (Lab, Pudsey) expressed concerns about some of the repair times for some council housing residents, saying they were 'diabolical beyond belief' due to poor co-ordination between the housing office and contractors. He said:
"I know of people who have not got a kitchen just left. There are signs of something deeply wrong.. People might be talking but somebody is not listening. We simply cannot have that sort of stuff, aprticularly where older people are concerned., it's just so basic. "
Thanks to Pudsey vicar
Thanks were given at the meeting to the vicar of Pudsey Parish Church, the Rev Paul Ayers, who is leaving the post after 10 years to become Archdeacon of Leeds. Rev Ayers was a community member of the Outer West Community Committee.