The landlord of an Armley pub has closed his establishment for a week – due to rising number of COVID-19 cases.
In a post on Facebook on Saturday, Graham Fisher said The Commercial would close in a bid to 'protect everyone'. He said:
"Due to large number of confirmed Covid cases in our area we have taken the decision (not lightĺy) to close for seven days from tonight. We hope you all understand our decision to protect everyone…thank you all for your support."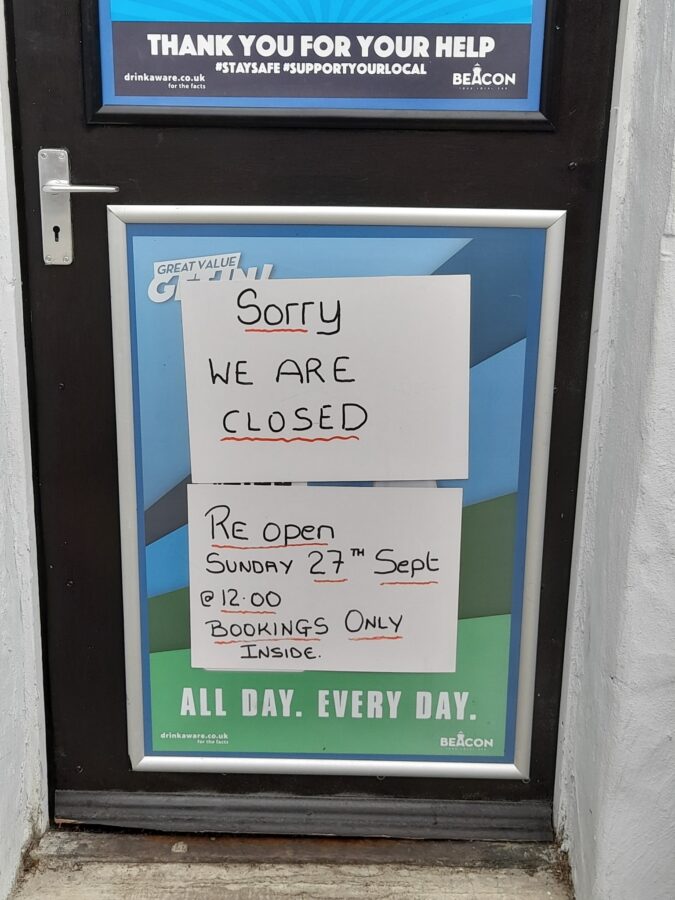 The move was welcomed by customers on social media. One said:
"Well done guys best decision glad the company backed you, if these Covid positives were just as mindful we would all be fine."
Mr Fisher replied: "We all need to stick together, but too many not taking this seriously I'm afraid."
Another punter added:
"Thank you both, a hard decision but the best one. Better than being shut down for 14 days. Hopefully see you both in seven days, stay safe."
Leeds City Council revealed that today's COVID-19 infection rate in Leeds has risen to 87.2 per 100,000 with 8.2% of people tested proving positive.
Thornhill takes 'moral' decision
The decision in Armley comes after the landlords of The Thornhill pub in Calverley last week took the 'moral' decision to close their pub after a staff member tested positive for Coronavirus.
Sally and Jamie, who run The Thornhill, said:
"Thankfully they are showing only very mild symptoms and are otherwise well.

"We have spoken to Public Health England again and sought advice on where to go from here.

"Again they have said to us that there is no need to shut the pub and that only those having had close contact with the positive case need to self-isolate or seek a test should they show symptoms.

"Track and Trace have not been in contact with us and we have been told by Public Health England they may be unlikely to do so as they believe the social distancing measures we have in place to be sufficient in limiting the spread to customers."

The pair said that after carrying out further risk asseSsments they felt the safest thing to do is remain closed "until the likelihood of another member of staff developing symptoms is reduced."

They added: "For patrons visiting the pub between Wednesday 9//9/2020 and 13/9/2020 there is no need to take any official action.

"We have been advised that there is no need to self isolate or to seek a test unless you should develop symptoms or if Track and Trace in the meantime are in touch and instruct you to do so.

"We are aware of how worried you all must be, as are we, and we can only thank you for all the amazing support and messages of kindness we have received.

"These are very uncertain times and believe us we have not taken our decisions lightly.

"We would also like to take the opportunity to commend our staff on how quickly they have acted upon this, got tested or isolated. You are all a credit to our business and to our community.

"We long for the day COVID-19 is no longer a threat but until then stay safe."