Get the flags out! A community art festival will brighten the streets of Armley throughout April by displaying bunting reflecting people's experiences of lockdown.
The bunting has been created by people living in Armley, school children and community groups after the artists behind the four-week Armley Bunting Festival made bunting packs to give out so people could customise the flags and then see their festival bunting displayed on the streets of Armley.
Creative director Natasha Joseph is a multi-media artist and curator, born and brought up in Bangalore, India and is the artistic director of Armley-based We Belong Here CIC. 
Speaking to WLD, Natasha said the Armley community had rallied to make more than 250 flags:
"We've had people aged five to 89 years olf taking part and telling their own stories of lockdown, which has been great to see.

"The project is a way of getting people to engage with art and their community during the pandemic. Each flag represents a person and it feels like the community coming together for a celebration. I hope seeing the bunting makes people feel a bit happier."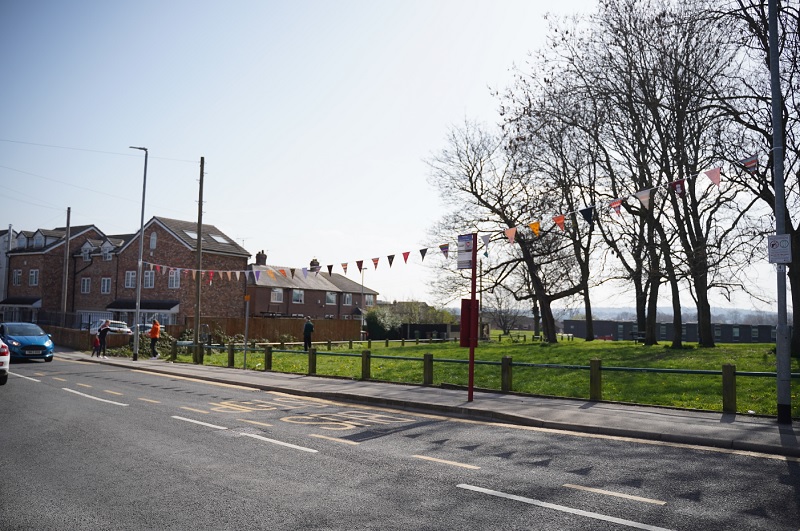 Making the bunting was a real community effort. Year five and six pupils at Whingate and Christ Church Primary Schools took part, alongside older people with Armley Helping Hands and Bramley Elderly Action.
The women's group at New Wortley Community Centre also contributed bunting for the community arts festival.
Flag packs were available for people to pick up in a number of businesses, including the post office, Nisa Foods on Hall Lane, Seagulls Paints off Kirkstall Road and No Problems on Armley Ridge Road, among others.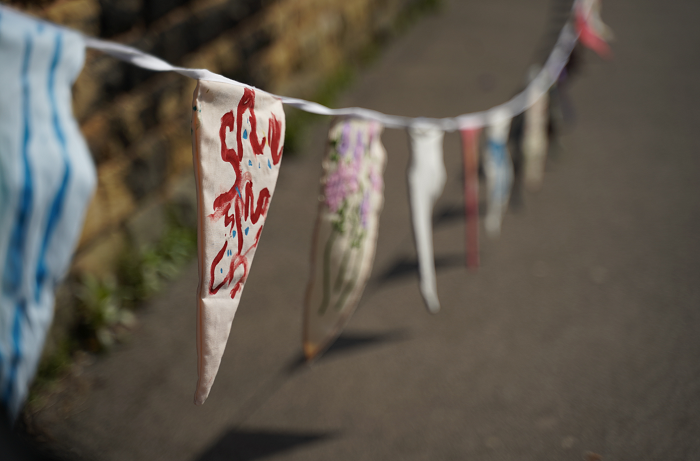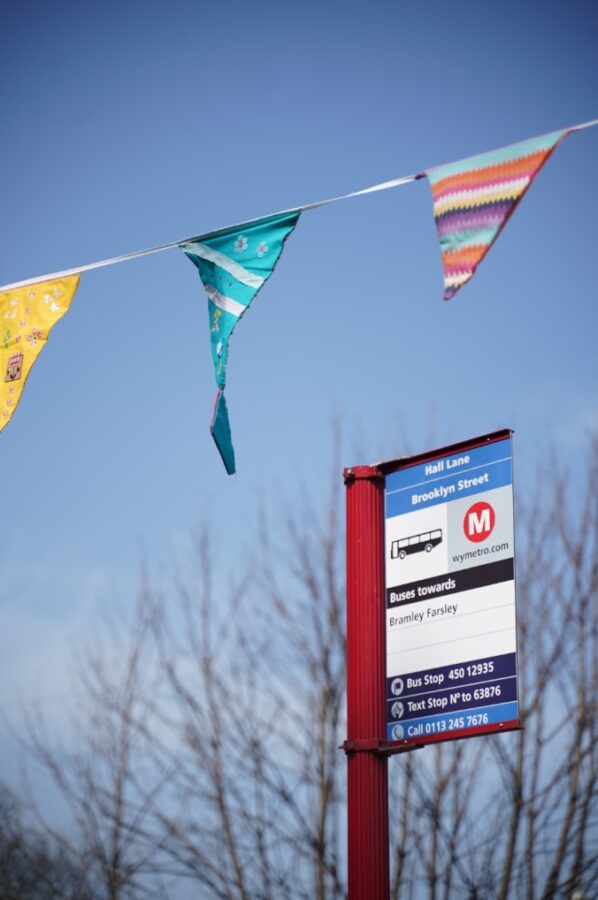 Bunting can be seen on Hall Lane, Armley Town Street, Whingate Road bridge, Interplay Theatre on Armley Ridge Road, and Pasture View.
A map of the bunting trail can be viewed here.
The festival is funded by Armley-based Interplay Theatre and Leeds Inspired.