It's been obsolete for years – but the huge gas holder off Wellington Road in New Wortley is certainly an iconic sight for many in West Leeds.
The latest photos of the 1950s landmark show the progress of demolition work by site owners Northern Gas Networks, with work expected to finish next February.
From at least the 1840's Gasometers started to appear in this part of Wortley, what is now known as the Armley Gyratory. There was as many as six at one point.
The Gasometer that is standing today has been around for more than 60 years or so.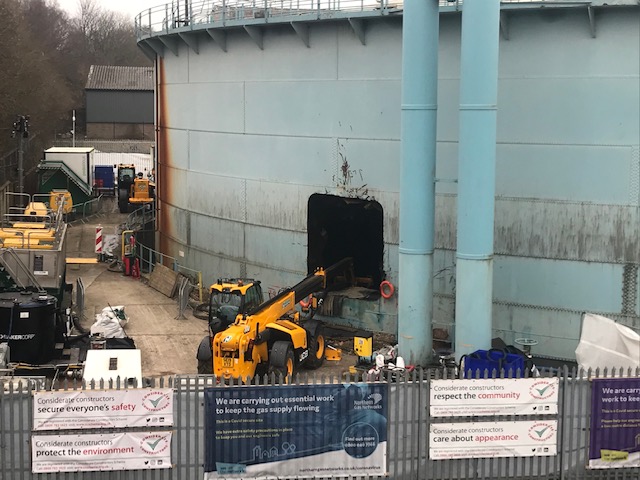 Back in the 1840's the land it stands on was called New Wortley Square, which if you were living there at the time had a view of a gasometer 50 metres or so just down the road.
By the 1880's its name had changed to Duce Square.
During the Second World War the gasworks were damaged in an air raid after an incendiary bomb exploded nearby.