By Vickie Jamieson
Bramley Junior parkrun regular Toby has reached another parkrun milestone by achieving his ultra marathon wristband award by taking part in 50 events and running a total of 100km – and that's not all.
Toby, aged eight, has used his experience to earn not one but two cub scout badges at his local cub pack. Toby achieved his Sports Enthusiast badge and the Physical Recreation badge. In order to gain them Toby had to demonstrate an understanding of how junior parkrun works, and provide evidence to show he is a regular participant.
Toby had to give a talk to his fellow cubs and leaders on what junior parkrun involved. He took them through how junior parkrun works, what the rules are, how he got involved at the Bramley Park event, and he brought along his milestone wristbands and encouraged others to get involved too. 
Bramley junior parkrun joint event director Dannielle Hutchinson said: "Toby's enthusiasm is always a pleasure to see, he is often the first to volunteer to help out with the warm-up routine and regularly brings along friends and relatives to take part too."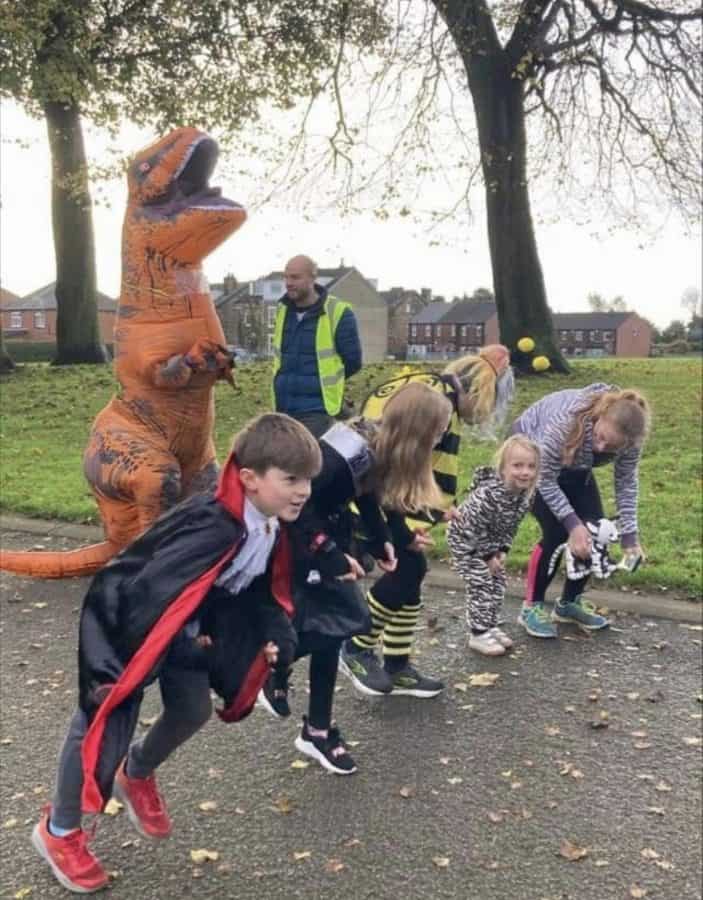 In fact Toby, who has been going to Bramley junior parkrun since July 2021 has become so good at the warm-up that he can often be found leading the routine. And all of the volunteering means more badges, or rather parkrun volunteer credits – which will no doubt lead to another cub scout badge in the not too distant future. 
To find out more about Bramley junior parkrun and how you and your family can get involved please go to the Bramley junior parkrun website.