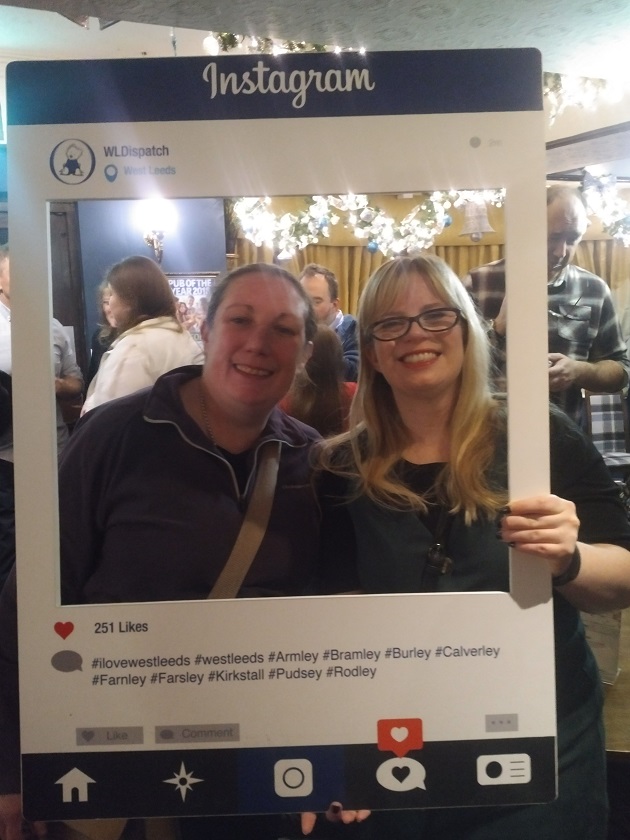 West Leeds Dispatch is at the heart of its communities in the west of the city – but the idea to set up the site was actually 'born' in London – at the British Library, of all places.
That was the setting for the Talk About Local Unconference, which brought together owners of hyperlocal/community news operations from across the country and was held on Saturday 28 February, 2015.
Former Guardian journalist and lecturer John Baron, who lives in Farnley, went down to the unconference alongside Jeremy Morton, who runs South Leeds Life, not expecting to come back with a new voluntary role as an editor!
Another West Leeds resident, Emma Bearman from Armley, had also independently travelled down to London.
And as the day progressed the two of them found themselves talking about a new venture – a hyperlocal news site which would give people in West Leeds a voice and keep communities better connected to local groups, events and campaigns.
We felt West Leeds needed something to galvanise the community and empower them with a voice that might not otherwise be heard.
The site soft launched on 5 May, 2015 at 8.57pm with its first article, a preview of the 2015 General Election in Pudsey and Leeds West constituencies. We were actually called West Leeds Life at the time.
People-powered media
A Leeds hyperlocal lunch followed with other publishers and Talk About Local – read about it here – and on a sultry summer's night on 1 July we held a public meeting at Bramley Lawn community centre to stimulate wider interest in our fledgling website.
What a fabulous and diverse group of people we had attending! They ranged from people who'd helped to get a war memorial in Bramley and who regularly clean up war graves in an overgrown cemetery, to someone who wanted to set up a new junior football team and a lady who wanted to set up an 'Incredible Bramley' foraging group.
We heard from Gael at Creative Calverley, a group which aims to bring people together to have fun and build a stronger sense of "community", and from a man who was running an event for charity.
People signed up as contributors, came up with story ideas and proposals for regular columns, signed up for free community reporter training courses and expressed an interest in being part of a steering committee to help develop our project. It was an incredibly inspiring evening, with so much energy and positivity in the room!
Attendees also helped choose a new name for us, and voted for 'West Leeds Dispatch'.
It was in August 2015 that we re-named ourselves Dispatch and launched a new-look website. And we've been going strong ever since!
Since then we've set ourselves up with a community led board to provide strategic direction and help develop the project.
We've had grants to train up community reporters of all backgrounds from across West Leeds (we have 40+ on a Facebook group) and we've produced two printed newspapers in 2015 and 2021 with the aim of producing them on a regular basis.
We're truly community led, run and written by West Leeds residents, for West Leeds residents. We also have a successful supporters' scheme, where readers can also support us financially each month.
We also hold monthly community news cafes, where people can meet us for a chat over a cuppa, and before the pandemic held regular community quiz nights.
In 2021 our ongoing quest for sustainability was given a major boost when we were given £112,000 from the National Lottery's Reaching Communities arm over three years to employ our editor part-time and recruit a commercial person to help raise money to help us become sustainable. We'll also be training even more community reporters and producing more print editions.
Watch this space!
We always love to hear from you, and welcome people getting involved with WLD, so please don't hesitate to drop us a line on news@westleedsdispatch.com.