By Helen Fay
THE Man About Town project's Vinyl Picnic sessions have found a new base in West Leeds.
The project, which provides activities for men battling mental health issues and to combat isolation, lost its winter base at Gotts Park Golf Club café last year when that venue was forced to close.
Thanks to some of the members suggesting a new base at Café 33A in Wortley, the group still had a base for the colder months.
Café owner Leanne Hildred, of Pudsey, knew some of the members from another group that met there every Friday.  She said: "I was more than happy to open the café especially for the group on a Sunday morning, as I knew how much the sessions meant to everyone, and the positive benefit for the men attending'.  Leanne even provided cooked breakfasts at reasonable cost for those that wanted it.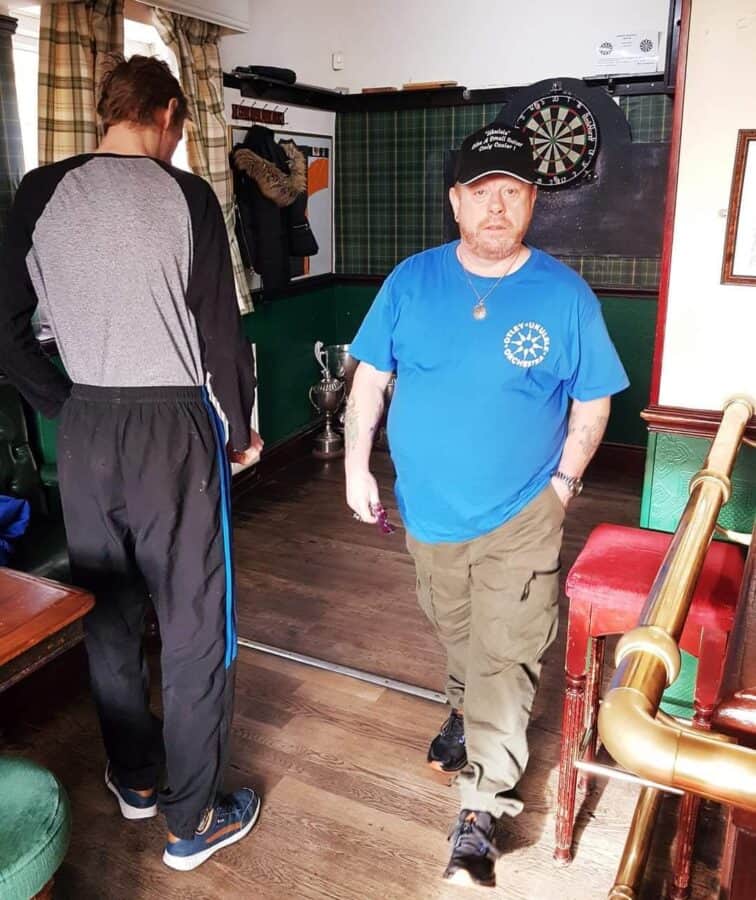 Earlier this year the group needed a new venue once more when Café 33A was sold.
However, Leanne took over The Brick Pub in Tong Road and once more opened the door for the group to continue having an indoor venue. The group now runs every other Sunday from 10.30am to 12.30pm with exclusive use of one room of the pub.
Group facilitators Jonathan Parker and Andy Parnham, provide a portable record player and a selection of vinyl records to play – members of the group are welcome to bring their own records to play as well. Leanne provides hot drinks and breakfast sandwiches.
Another bonus for the group is that the men can play dominoes and darts.
Andy Parnham said: "We had a new member turn up one morning after hearing about the group, and it turned out he was a really good dominoes player. He joined the group because he was feeling isolated, and now he plays regularly for the pub dominoes team. It just goes to show how taking those first steps to joining the group can lead to other things and make life less lonely."
New members are always welcome. Contact Jogga on 0113 5245925 or WhatsApp 07305 237120. Alternatively, search for The Man About Town Facebook page.
To sign up for a monthly online newsletter about all of the activities and sessions run by Man About Town, Man Made, and other men's mental health projects running in West Leeds, head to the Creative Frame website.
Sponsored content