Calverley residents are being urged to 'use or lose' a new bus service linking the village to Horsforth and Pudsey.
The number 30 service will start on 7 December and will operate off-peak only between Horsforth Station and Pudsey Bus Station.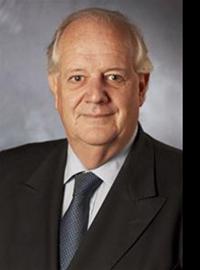 Calverley and Farsley Conservative Councillor Andrew Carter has been working hard to get a service introduced following the cancellation of the 60 service. He said the service has been confirmed for 15 months on a 'use it or lose it basis'.
Cllr Carter said:
"Local bus services are vitally important for local residents.

"The introduction of this new 30 service will mean that Calverley residents will be able to get directly to Pudsey again as well as to Horsforth and Horsforth Railway Station.

"I would strongly encourage residents to use the new service as much as possible to make sure it remains permanent. It will give residents another bus service. I now want to see this sort of service extended to Farsley."
The new service will be operated by Fourways with fully accessible buses. It will also restore a bus service to the Salisbury Street area of Calverley – an area that lost its service some years ago.