After a brilliant show in July and a relaxing summer break, LS12 Theatre will start up again on Wednesday, 6th September 2017, writes Harriet Meeuwissen-True.
Workshops run every Wednesday 5-6:30pm at Interplay Theatre, Armley for young people between the ages of 13-19, open to all abilities, free admission.
Using an independent approach to youth theatre groups, LS12 Theatre is run by its members who have the choice to decide what productions they would like to run and what role they will take in making it happen.
The group offers the opportunity for its members to develop skills in all areas of theatre and are therefore responsible for all aspects of the company, from advertising to lighting to performing, which is guided and facilitated by the group leader and local professionals.
We are currently open to new members, if you would like to join, please contact Harriet on 0113 263 8556 or email harriet@interplaytheatre.co.uk.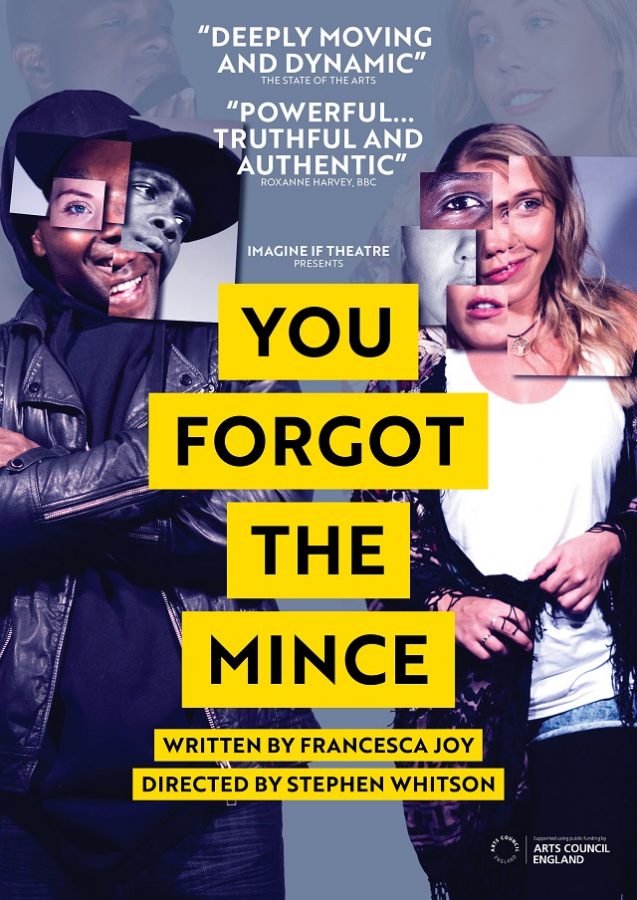 You Forgot The Mince finishes its UK tour at Interplay
"And in the end, we were all just humans, drunk on the idea that love, only love, could heal our brokenness."
Rosa lives with her grandma Lily. She's just finished college and she can't wait to leave Yorkshire and all the people in it… until she meets Niko.
They fall head over heels in love, and the future's looking bright. But their love for each other is tested to the limit; Rosa leaves for London, Niko ends up in prison and Lily won't stop baking cakes. Everyone's world is falling apart, but no-one's talking about it… How can falling in love hurt so much?
You Forgot The Mince embarks on this UK tour direct from a critically acclaimed run at the Edinburgh Festival Fringe. It is written by Francesca Joy, directed by Stephen Whitson and is based on real life events.
You Forgot The Mince will be finishing its national tour at Interplay Theatre, running time is 60 minutes with an optional Q&A with the team afterward:
Thursday 12th October – 7.30pm
Friday 13th October – 7.30pm
Saturday 14th October – 7.30pm
Tickets:
Full price: £7
Concession: £5
Tickets can be bought from www.interplaytheatre.co.uk
Discounts and workshops are available for schools and big groups, please call Harriet on 0113 263 8556 for more information.