Report and photos by John Baron | Additional reporting: Jess Wong
"No matter how small you are, you can fight – and no matter how big you are, you can lose."
The words struck a poignant chord as a blue plaque marking the remarkable and courageous life of Armley asbestos campaigner June Hancock was unveiled at the end of the back to back terrace where she once lived.
Dozens of people gathered in Armley for the unveiling of Leeds Civic Trust's 189th blue plaque – and to remember the victims of the Armley asbestos tragedy.
It was fitting the that the plaque, on the gable end of Salisbury View at its junction with Armley Lodge Road, was unveiled by June's children Kimberley Stubbs and Russell Hancock.
June lived as a child near to the JW Roberts asbestos factory, and was one of many people who were exposed to asbestos dust even though they never worked there, innocently playing in the lethal white dust as a child.
Former Leeds West MP John Battle, who did so much to support the Armley campaign during the 1990s, paid a special tribute to June and thanked Leeds Civic Trust for honouring her courage and determination with a plaque.
"June did not choose to be a campaign leader, or a champion or a political activist, the circumstances were forced upon her when she was diagnosed with mesothelioma," Mr Battle said.
"She had a courageous choice to make. She could sit quietly in her home and accept the situation, or she could do something about it. She stepped forward, led the challenge against a big company which accepted no responsibility for its actions and courageously carried the torch for everyone.
"Sometimes we quote facts and figures about the tragedy, but we should always remember the names, faces and their stories. This blue plaque allows us to remember the brave legacy of June, her fellow campaigners and all the families affected."
Before she died, June successfully sued JW Roberts, the company responsible for her exposure. This was the first case brought by a person who had not worked with asbestos, and paved the way for many more asbestos victims like her to obtain justice.
Mr Battle also paid tribute to the work of former Yorkshire Evening Post journalist Richard Taylor who investigated the high number of cancer deaths in the area.
He also said "the campaign is not over" and pointed to the schools, hospitals and other 1960s legacy buildings that still contain asbestos.
Current Leeds West MP Rachel Reeves also spoke at the event, which drew dozens of people to the streets of Armley.
"When people think of Armley they think about this tragedy and this injustice and it is right today that they remember the courage of June Hancock and her campaigners," Ms Reeves said. She also paid tribute to the work of Mr Battle on the issue.
Leeds Civic Trust director Martin Hamilton also spoke movingly about how he had lost his dad last year to mesothelioma (unrelated to the Armley tragedy) and that the two would often speak of the tragedy and its impact.
He read a note from June Hancock's doctor, which spoke about her modesty and resilience and that how she left an 'indelible' memory he would never forget.
As well as June's family, the blue plaque unveiling was also attended by Leeds lord mayor Al Garthwaite and mayoress alderman Angela Gabriel, along with Leeds council leader James Lewis and Armley councillors Alice Smart and Andy Parnham.
Lawyers from Irwin Mitchell, who led the legal team to secure a landmark victory for the Armley Asbestos Campaign, were also present at today's unveiling.
Adrian Budgen, the national head of the Asbestos-Related Disease Team at Irwin Mitchell, represented June in her landmark battle for justice.
He said: "Sadly we still see many cases where people have developed mesothelioma after being exposed to asbestos through no fault of their own. We will continue June's campaign to raise awareness of this terrible disease and the dangers of asbestos."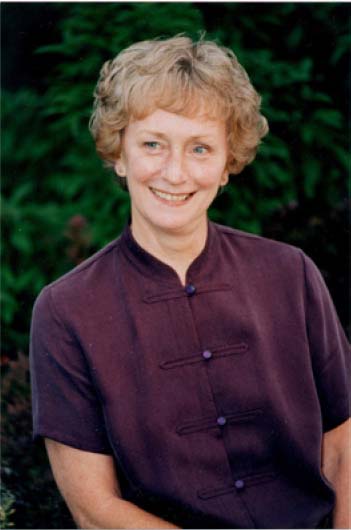 Background
June Hancock was born on 21 June 1936 in Leeds, to parents Frank and Maie Gelder. Her mum has a sweet shop on Canal Road in Armley, and her dad was a commercial traveller. Her two siblings Barry and Dawn sadly both died as young adults.
June grew up in the shadow of the JW Roberts asbestos factory and attended Armley Park School, where she and other young children would play in the asbestos 'snow' before and after school. These innocent playtimes would prove to be catastrophic for June and her family. This became known as The Armley Asbestos Tragedy.
June had a strong work ethic and worked hard all her life, predominantly in payroll and business administration. She was the most loving, kind, and selfless mum to her two children, Russell and Kimberley who wanted for nothing. When she became a single parent, she worked five jobs to ensure they had a happy, 'normal' life, and a home to be proud of.
In 1994 everything changed. June became ill. She developed Mesothelioma, a terminal cancer caused by exposure to asbestos, just like her own mum before her. June was a very dignified, quiet and unassuming lady, however the devastation caused by innocent exposure to asbestos could not be allowed to go unchallenged – she wanted justice.
That was June – quietly determined.
She didn't shout, she just did what she knew she had to, which she did unfailingly despite being very ill.
The impact and enormity of June's legal challenge was felt and broadcast locally, nationally and internationally. June was brave and fought to the end to achieve justice for innocent families. Her friends and family are still extremely proud of June.
Research fun continues her work today
To this day 'The June Hancock Mesothelioma Research Fund' continues funding high-quality research to improve outcomes for mesothelioma patients.
Since its inception in 1997, it's raised over £2.3m, and last year £523,000 was awarded for mesothelioma research. June's legacy lives on. She is still fighting and helping other people. Her legacy also lives on through her three grandchildren that she never got to meet.
The impact of June's death on her family was and still is immeasurable. The plaque by Leeds Civic Trust reflects the impact that June Hancock's 'David v Goliath' legal precedent had for so many mesothelioma sufferers in this country. Fellow Armley resident, playwright Alan Bennett paid tribute to her courage, saying "Those of the calibre of June Hancock are heroes."
To find out more about The June Hancock Mesothelioma Research Fund, visit its website.
Leeds Civic Trust
Leeds Civic Trust is a voluntary, non-political body open to everyone who wants to participate in and influence the planning and development of the city.
Since 1987 Leeds Civic Trust has been installing blue plaques throughout the city of Leeds, commemorating people, events and buildings.
They each tell a story that shapes the history of leeds, and are nominated by members of the public. More details here.