A debate on devolution and its effect on local government planning regulations morphed into a bitter argument about a West Leeds councillor and 17th century Spanish literature, writes Richard Beecham.
A special meeting of Leeds City Council took place to discuss the latest stages in a devolution deal, which could see an elected mayor covering the West Yorkshire area in exchange for £38m of extra regional spending power.
The leader of the Conservative councillors on the authority, Coun Andrew Carter, warned that the city needed a veto to stop any planning.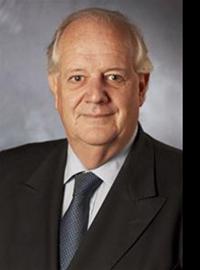 Liberal Democrats group leader Coun Stewart Golton responded by comparing Coun Carter with Don Quixote – to which Conservative councillors accused Coun Golton of misunderstanding the novel.
Coun Golton said: "Seeing the Conservatives get themselves tangled up on this devolution deal is amazing.
"Coun Carter and his amendment is toting at windmills like Don Quixote of Calverley. The spatial powers he is hoping to keep in Leeds, there is already a veto there in the deal, and that is why it has been so easy for the administration to accept it."
Don Quixote is a Spanish novel written in 1605 in which the eponymous character devotes his life fighting to protect the helpless and revive chivalry. However, Quixote's increasingly erratic behaviour is constantly having to be corrected by his friend and travelling companion Sancho Panza.
It is considered an important early work of Western literature and spawned the term "quixotic", meaning a person is idealistic but impractical.
Coun Mark Dobson (Ind) later added: "I am not sure about the Don Quixote analogy, but these days I'm feeling more like Sancho Panza.
"I don't think Coun Carter has been Quixotic – our rights to maintain our own planning policy are vital."
Coun Ryan Stephenson (Con) said: "Who thought we'd have had contributions this morning from Coun Golton's rather contemporary production of the ingenious Don Quixote of Calverley, obviously a man who is characterised as strong with integrity and wisdom.
"I am not sure Coun Golton meant that in his description of Coun Carter. One can only assume that if Coun Golton was having a part in this production, it would be the part of Falstaff, the cowardly Knight doing anyting to get any favourable benefit from Mistress Quickly."
At a later executive board meeting, Coun Alan Lamb (Con) added: "I hope Coun Golton has read the devolution deal, because it doesn't seem like he'd read Don Quixote – it was actually quite complementary to Coun Carter. I hope he's spent more time reading the deal than he did reading the book."
Coun Golton replied: "I would ask Coun Lamb to actually read Don Quixote, rather than just the preface, and he might get a better understanding – in the same way I might get a better understanding of devolution by being on the combined authority".