West Leeds residents can have their say on a council U-turn which would see controversial plans for hundreds of new homes on green belt land being scrapped – for now.
Five sites in Calverley, Rodley and Pudsey – which were originally earmarked for homes as part of the Leeds City Council-run Site Allocations Plan (SAP) – may win a temporary reprieve.
In November the council accepted Government recommendations that 42,000 new houses need to be built up to 2028 – less than two thirds of the council's original target of around 70,000. The SAP identifies locations for future housing across Leeds.
Under the proposed change, the sites – among 33 across the entire city – would be named as 'Broad Locations', which would give them increased protection as they would not be considered for any future development until such time as the council thinks it is necessary.
The sites in West Leeds include:
Upper Carr Lane, Calverley;
Calverley Lane, Calverley;
Rodley Lane, Rodley;
Hough Side Road, Pudsey (pictured above);
and Acres Hall Avenue, Pudsey.
Other sites would be developed first ahead of these locations.
The consultation is now under way and will run until 5pm on Monday, 26 February. To take part follow this link. Response forms are also available at all council-managed libraries and one stop centres.
The feedback received in the consultation will be passed on to government-appointed inspectors as part of their consideration of the council's plans.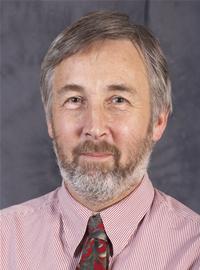 Leeds City Council executive member for regeneration, transport and planning Councillor Richard Lewis (Labour, Pudsey) said:
"We are firmly committed to ensuring there is no unnecessary loss of green belt land in Leeds while meeting future housing need.

"It is important these plans continue to progress, as it is the only way for us to ensure we can make our own decisions on houses being built in the right places where they are needed rather than others making those decisions and us having to accept it.

"Based on the latest information and recent government announcements, we have reviewed our approach to protect these green belt sites, rather than releasing them prematurely. Together they make up more than half of the green belt sites currently identified in the plan, so we look forward to hearing people's views in this consultation."