Leeds City Council has passed a key motion calling on the government to change the planning system amid a heated political row over the number of houses to be built across the city.
The motion, put forward by Pudsey Labour councillor Richard Lewis, asks for fundamental changes to the National Planning Policy Framework, including the need to remove the incentives developers have to hold on to deliverable land in order to increase profits.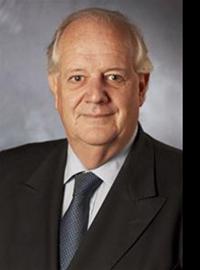 The motion was a Labour amendment to Conservative councillor Andrew Carter's original paper, which called for a reduction in the number of houses to be built in the city as part of the Site Allocations Plan, which had been set at 70,000 by the ruling Labour Group. Cllr Carter (Calverley and Farsley) labelled the figure as 'unrealistic and unnecessary' and had proposed in his own white paper that the target be reviewed.
Cllr Carter's original motion for yesterday's full meeting of Leeds City Council had won the backing of Pudsey MP Stuart Andrew, who said the Leeds housing target was almost twice what it should be according to Office of National Statistics figures.
The ruling Labour group's amendment was adopted at yesterday's full council meeting.
Labour councillor Lewis, the Executive Member for Regeneration, Transport and Planning, said:
"Planning is a hugely important area in Leeds and one where we feel local and democratic control is best. Sadly, I do not feel that this is a view shared by Central Government.

"The changes to the planning system put in place by the Conservative-controlled governments from 2010 have been catastrophic for local planning. Far from creating a "simpler, cheaper and less bureaucratic planning system", as they suggested in the 2010 green paper, what they have done is sought to centralise and dominate planning decisions through their government appointed planning inspectorate.

"This isn't a quirk or accident of the system – this is the government's policy, backed up by decisions of the Planning Inspector and Secretary of State. Meanwhile people that actually need housing, including affordable housing, must wait because developers aren't committed to building out every site with permission. We want to push the government to go further in putting power truly in local hands."
The amendment can be read in full here:
The Dispatch reported in June 2015 how council chiefs rejected government statistics on projected population growth in the city, which showed that the number of households in Leeds is projected to rise by just 44,500 over the next 15 years.
The council says the highest allocation of new homes will be in the city centre and 'inner area' of Armley, Beeston Hill, Belle Isle, Gipton and Harehills, Hyde Park and Woodhouse, Hunslet and Seacroft.
They said the figures failed to take into account a number of local factors in Leeds.
Land allocated for housing in the Pudsey area also includes: Planned developments along Calverley Lane, 70 houses at Hill Foot Farm in Pudsey, 160 houses down Hough Side Road, Pudsey, 99 houses off Acres Hall Avenue/Troydale Lane in Pudsey and 206 units off Dick Lane in Thornbury.
Land allocated for housing in west Leeds also includes: Airedale Mills in Rodley, the former Wortley High School site and Wortley Low Mills off Whitehall Road.
The Dispatch reported earlier this summer how green belt land earmarked for a major housing development off Tong Road and Gamble Lane in Farnley may win a reprieve until at least 2028.