By Ivor Hughes
Leeds Dolls House and Miniatures Fair was founded around 20 years ago by Bradford dealer and enthusiast Doreen Jefferies.
Five years ago Gail Tucker of MGM Fairs (Devon) took over the portfolio, currently including similar events in Exeter, Gloucester, Leyland, Lyndhurst, Nantwich, Rugby, Shirley (West Mids) and Stafford.
A question of scale
The uninitiated are surprised to find little connection between dolls houses, related miniatures and everyday dolls. The standard scale used internationally is 1:12. At one inch to one foot, that would make most dolls, teddy bears and action figures eight or more feet tall. Yes, the dolls houses, gardens and shops can be populated with correctly scaled model people. Around five inches in height is the norm. Even smaller if alternative scales of 1:24 or 1:48 are used.
On the day
Twenty stands, some double or triple, filled the main hall and offered everything you might expect and quite a lot you weren't. The images tell some of the story.
Only a handful of the exhibitors were local, the closest being Aire Valley Dolls House and Miniaturist Club (Farsley). Others included DAME (Dollshouse and Miniature Enthusiasts Club) (Northern Ireland). Both clubs were raising funds for charity by selling their own creations.
MGM Fairs' next event in Pudsey is on Sunday 21 April. Comprehensive details of that and the others are online.
Here are some of Ivor Hughes' photos from the event:
.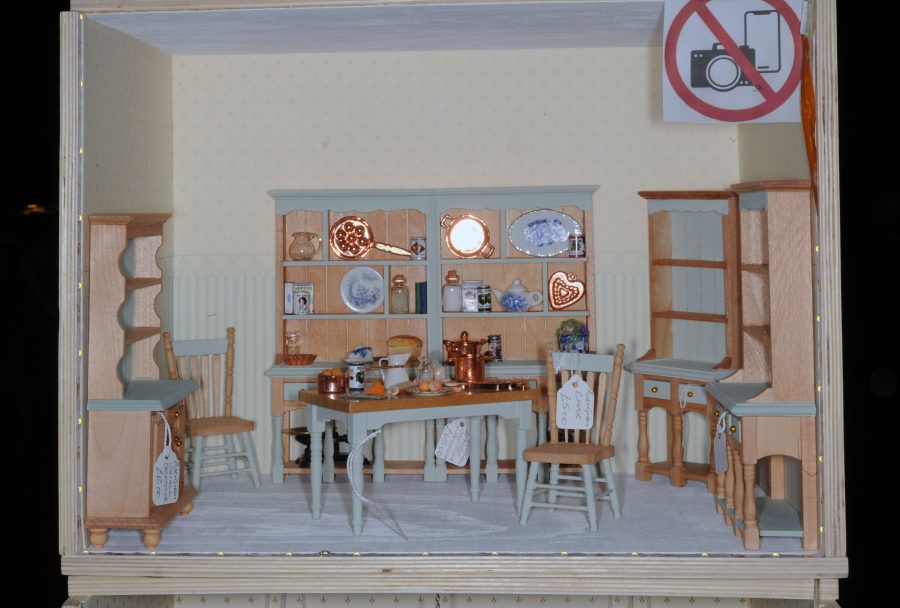 Sponsored content