Leeds and West Yorkshire will be placed into the most severe "Tier 3" Covid-19 lockdown restrictions after this weekend, writes Richard Beecham.
The announcement was made following talks between the five West Yorkshire council leaders and Government officials this afternoon, and will see the county move into the new measures at 00:01am on Monday, November 2.
Council and hospital chiefs warned that infections had begun to spread to older age groups, which could mean more of a strain to hospitals and public health services.
The measures will be reviewed after 28 days, but the council claims it still does not know the Government's criteria for exiting lockdown measures.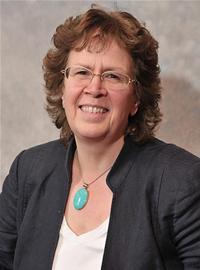 Leeds City Council leader Judith Blake told a briefing on Thursday evening:
"This is a very difficult decision for anyone to take. We recognise the economic impact it will have. We need to take measures with regard to our hospitals admissions.

"This is a significant moment for Leeds and West Yorkshire in moving forward and tackling the virus."
Tier 3 restrictions mean individuals must not socialise with anybody they do not live with or have formed a support bubble with, in any indoor setting or in any private garden or at most outdoor hospitality venues.
The rules also state individuals must not socialise in a group of more than six in an outdoor public space such as a park or beach, the countryside, a public garden or a sports venue.
In West Yorkshire, soft play areas, betting shops, car boot sales, casinos will all have to close.
Pubs and bars will be allowed to remain open, but only if they are serving substantial meals.
Gyms will remain open but the advice is against indoor exercise classes.
Leeds City Council chief executive Tom Riordan said £46.6m of additional funding would go towards the five West Yorkshire authorities from government. This will be in addition to the £8-per-head to support test and trace, resulting in £12.7m – and just over £59m in total.
CEO of Leeds Teaching Hospitals Trust Julian Hartley said:
"On the 23 September, we had 25 Covid patients, today we have 258 Covid patients.

"In a week we have seen an additional 110 patients. We have now exceeded the peak position we were in back in April.

"That level of increase has an impact on how we can manage and run the hospitals. There is a lag of 10-15 days between the rates increasing in community and hospital admissions.

"We need to see a change in infection rates."
Phil Wood, the trust's chief medical officer, added:
"Our clinical team has learned an awful lot about how to manage those patients. We are much more equipped to manage it.

"We are able to handle emergency care and complex surgery, but we need to ensure patients are kept safe in our hospitals.

"We need to ensure patients coming in for procedures or before discharge are tested."
Leeds City Council's director of public health Victoria Eaton said the rate of infection in the Leeds was still growing among older people.
She added:
"We had a steep increase in young adults which peaked in early October, and we have seen those numbers drop off.

"We are seeing a spilling upwards across age groups. We are seeing increases in over 65 age groups – which is a warning for hospital admissions. We have seen a doubling in the rate for that age group in the past 10 days.

"We must limit the spread from younger to older adults."
She added a total of 33 of the city's care homes were currently had Covid infections.
On how long the lockdown would take, Coun Blake said: "It's for a period of 28 days then the situation will be reviewed. What no one can tell us is exactly what the criteria are for coming out of tier 3. We are pressing the government for clarification."
She later added: "We got the clarification today, and money for tier 2 will not come out of the pot for tier 2.
"We are extremely concerned for the financial package of support for businesses. We take the health situation very seriously indeed. We will continue to make sure we do everything to help in the weeks ahead.
"We need to keep the vigilance and the same messaging in disrupting the transmission of the virus. Keep social distancing, keep wearing face masks where it is appropriate.
"We want to enhance all of these areas to make sure everyone who has to take on further restrictions can do."