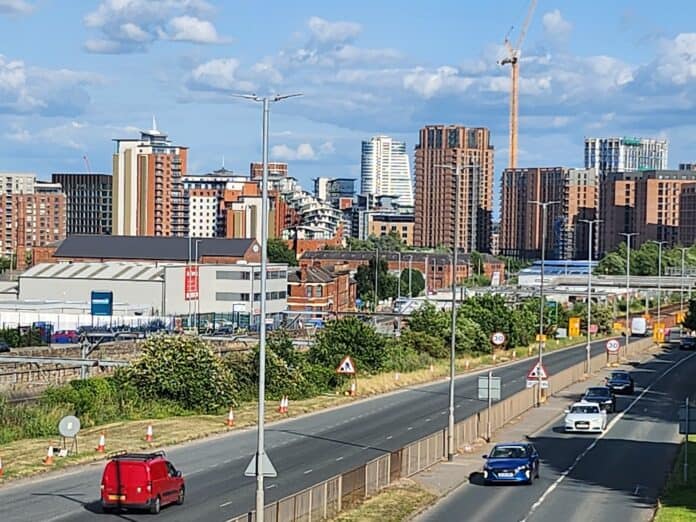 By Michelle Corns
West Leeds is fast becoming a hub for entertainment, arts and culture. First with the Sunny Bank Hills in Farsley, and now Project House on Armley Road – which will open its doors with a launch party on 15 July.
Project House is a joint venture between Belgrave Music Hall, Brudenell Social Club and the Welcome Skate Store. It promises to be an astonishing 1,000-capacity event space, which will be used for everything from live music and exhibitions and car boot sales.
This may be news to local residents, but according to Simon Stevens, co-founder of Belgrave Music Hall, the concept has been floating around for about five years. They just needed to find a suitable venue. Simon is keen to point out that the venue was to be used for so much more than just live music.
"It's very family orientated, it's not just a black box music venue," he said. "There's a lot of light in there, it's geared towards getting people in there in the day. We've got ambient yoga, we've got craft fayres, we'll be confirming a food event happening pretty soon. That should be in the next week or so, we'll be announcing that so there's all sorts of daytime events on."
Simon is staying tight-lipped about this though. "We can't say what the food event yet as it's not confirmed but there is usually a pretty good cross section of traders so hopefully covers most tastes."
And the West Leeds roller skate enthusiasts will get the chance to roll and boogie, as Roller Girl Gang will be holding a roller disco on 5 August.
Any Armley residents concerned about noise pollution needn't worry. The premises license is only till 11 o'clock – except for private functions – where the capacity will drop down to 200.
Simon added: "We're not a club venue, we are very much live music promoters. That's our kind of background, so we're much more focused on the sort of daytime events. I'm sure you'll have seen from the listings, we've got car boot sales and craft-fairs and loads of bits and pieces – so it's definitely more daytime orientated that we are putting on down there.
"It is going to be a 1000 capacity event space, so that's going to cover things like live music, film, exhibitions – anything we can get in there really – also weddings, corporate private hire – that sort of thing.
"Also there will be a restaurant and bar tagged onto that which will provide catering for the event space as well as being open under its own steam, but that will be coming a bit later in the year, so that's going to be late September/early October that'll launch."
Project House launch party will be on 15 July with special guest: musician and producer Kamaal Williams. Tickets are free for this event.
For more information and tickets, visit the Project House website.
Sponsored content