Calls for a £3 million investigation to explore new flood defence measures to protect Leeds – including Kirkstall Road – have tonight received Government backing.
At a House of Commons debate called by Leeds West MP Rachel Reeves, flood minister Rory Stewart said Leeds was a "unique case" as one of the country's most important cities.
Mr Stewart said the study would, in part, look at the Kirkstall Road area which was flooded when the River Aire broke its banks on Boxing Day.
He said areas to be investigated on Kirkstall Road included:
putting in flood walls
the possibility of building reservoirs higher up the river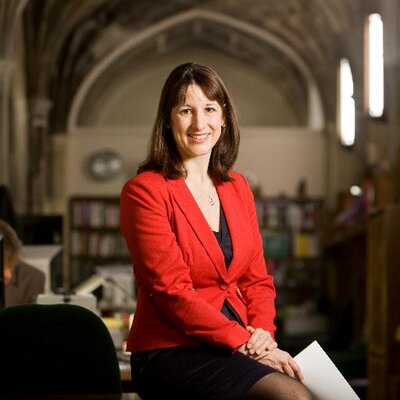 In the debate, Ms Reeves said:
"People's homes, jobs and livelihoods are at stake, and so too are communities, local economies and the future of the northern powerhouse.

"The community played its part in the immediate aftermath of the floods, clearing up, rebuilding and repairing, but now the Government must do their part, too.

"They must ensure that there is affordable and available flood insurance; that financial support is available to those most affected; and that they build the flood defences that our city so desperately needs. To fail to do so will let down the people who turn to Government to harness our collective effort. Let us build the northern powerhouse — let us not sink it before it has a chance even to set sail."
Mr Stewart said there needed be a cross-party approach, because any future scheme needed investment from businesses and councils. He added:
"I am happy to confirm that we will now go ahead with the feasibility study that the hon. Member for Leeds West requested. That money will be made available, and we will make a full analysis of the Leeds scheme. That will allow us not just to complete phase 1 but to look at the future.

"We will have to look at various options. Outside the window in the apartment of the right hon. Member for Leeds Central, he would be looking at the possibility of raising those walls that are already going in. There is not much more that we can do downstream, as that work has already been done with the moveable weirs.

"Upstream on the Kirkstall Road, we would have to look at putting in walls where walls do not currently exist, and higher than that we will have to look at the possibility of two different types of reservoir: permanent reservoirs and offline reservoirs—in other words, farmland can occasionally be used.

"We can also look, as my hon. Friend the Member for Calder Valley said, at the potential of measures on upstream catchments to slow the water coming downstream.

"The feasibility study will address the catchment coming through Leeds. It will look at upstream mitigation, reservoirs and the potential for walls to be built along the road, which will involve many hon. Members discussing with local residents whether they are prepared to have their views cut off, how high the walls should go, and to what extent companies want to contribute to those walls.

"I believe that, after this flooding event, the political will is there and residents will be happy to do that."
You can read the Commons debate in full here.