Plans to create a pocket park and pedestrian foot bridge in Kirkstall have been submitted by local councillor John Illingworth.
Cllr Illingworth's proposal is to create a public footpath and small pocket park near St Ann's Mills along the river Aire in Kirkstall.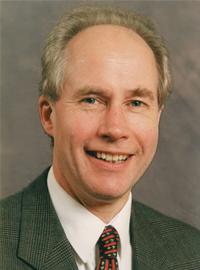 The plans will connect up two sections of public footpath that are currently blocked by existing fencing and other barriers. The current uses of the site include a former waste transfer station, an active building depot and an area of public open green space.
The proposal includes installing a crushed stone footpath with directional signage, motorbike barriers, a footbridge and security fencing.
Cllr Illingworth (Lab, Kirkstall) has submitted the plans with envornmental organisation Groundwork acting as agents.
The proposals can be viewed in full – and commented upon – here.
Kirkstall Valley Project
As previously reported by The Dispatch, Cllr Illingworth is hoping to put together what he calls the 'Kirkstall Valley Park'. It would be the largest public recreational project in Leeds for over 70 years, comparable in size with Roundhay Park, Middleton Park or Hyde Park in central London.
The idea revolves around a 100 hectare area ranging from Kirkstall Abbey and St Ann's Mills through to Cardigan Fields. The area consists of woods, grass and water including the canal, river, Kirkstall Valley Nature Reserve and about ten hectares of agricultural land.
The plans have been floating around or the past six or seven years – but Cllr Illingworth now hopes to kick on a gear and start to make things happen on the proposals.
Key to the scheme – called the Kirkstall Valley Project – is the creation of a new footbridge near historic St Ann's Mills, which would help connect the parkland area for pedestrians and cyclists. There are also plans for a wellbeing trail through the valley.