Community groups in Burley and Kirkstall will continue to press for more consultation and time to comment on multi-million pound plans for flood defences.
As reported last week, nine community organisations objected to the council's proposals for flood defences, three years after the River Aire broke its banks and flooded Kirkstall Road and Kirkstall on Boxing Day 2015.
They asked for more time to comment on the planning application, which was submitted before Christmas, and for more conslutation. While welcoming the defences, they said the current proposals could be 'detrimental' to the Kirkstall community in terms of safety, recreation and access.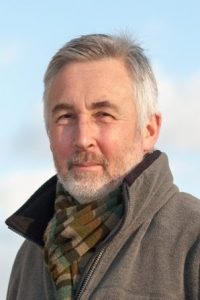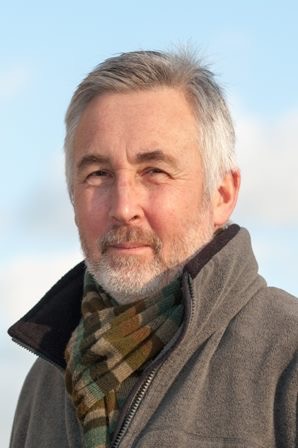 Leeds City Council's executive board member for transport, regeneration and planning Councillor Richard Lewis (Lab, Pudsey) has told The Dispatch the council is open to a meeting but warned time was of the essence. He said:
"The Leeds Flood Alleviation Scheme has already been the subject of a significant level of public consultation by ourselves working with the Environment Agency, considerably more than for other infrastructure projects in the city which is appropriate given its size and importance.

"We have met with and replied to concerns from local ward members, explaining how the scheme will work and the positive benefits it will have for Kirkstall and surrounding communities.

"Local community groups and residents have had the opportunity to discuss the plans and give us their views but we would be happy to host another session for anyone who wishes to attend.

"Time remains a critical factor with this work as Kirkstall remains exposed to the risk of flooding, so we do need to progress and deliver these vital works as soon as possible for the benefit of everyone."
The proposals are set to be approved at February's meeting of the decision-making executive board.
Responding to Cllr Lewis's comment today, Kirkstall Valley Development Trust directors Paul Chatterton and Adele Rae welcomed his offer of a further public meeting and said they are fully supportive of the need to get flood defences in place. But they added:
"The Kirkstall community has not had any opportunity to discuss the current plans which have changed significantly from the ones mooted in initial discussions nearly three years ago.

"The natural flood defences which played such a large part in early discussions appear to have been largely abandoned.

"Community groups and local activists are working hard to open up the Kirkstall Valley to improve recreational opportunities and enhance the well-being of local people. We are keen to ensure that the Kirkstall Valley remains a wildlife haven which is accessible to all."
Jim Corah, a Kirkstall in Bloom committee member, said Cllr Lewis was 'missing the point'. He said:
"I am a little surprised by Cllr Richard Lewis's comments as it would seem he is missing the point. No-one is arguing the flood alleviation scheme is not important or needed. What is needed is proper consultation.

"I would like to reassure Cllr Lewis that a more transparent public consultation would create a better flood alleviation scheme.

"In my original submission I noted that proposals for public artwork has received more consultation events by a factor of at least four than the flood alleviation scheme. How much better would the flood alleviation scheme be if it received four times the consultation? Cllr Richard Lewis and the executive board would have a scheme that truly reflected the communities covered in the application."
The Dispatch has contacted Kirkstall councillors Hannah Bithell, John Illingworth and Fiona Venner for comment.
The original letter of objection to the scheme was signed by Kirkstall Valley Development Trust, Kirkstall Neighbourhood Forum, Kirkstall Valley Community Association, Burley Top Community Association, Burley Village Community Association, St Ann's Residents Association, Kirkstall in Bloom, Friends of Morris Wood and Victoria Park Community Association.
The plans – submitted by Leeds City Council and the Environment Agency last month – feature measures including new defence walls, embankments and a large flood storage area.
The plans focus on the four key areas of Leeds Industrial Museum at Armley Mills, Kirkstall Abbey and Kirkstall Meadows, Apperley Bridge and Calverley.
The scheme also incorporates a flagship Natural Flood Management programme, delivering a range of measures such as creating new woodland and other natural features upstream on the River Aire. These will help reduce the flow of rainwater into the river and help reduce the impacts of climate change.
____________
We encourage anyone living or working in West Leeds to use this website to tell their news. You can either use our Create an Article page, or e-mail us at news@westleedsdispatch.com.