Regular rail users will be hoping it's not a sign of things to some. The new Kirkstall Forge Station is already late in opening – and an official launch date is still to be set.
The station, which forms part of the £400 million Kirkstall Forge development, had been expected to be completed by winter 2015, then by Easter, then by May.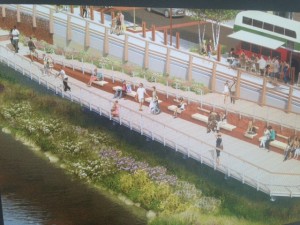 But a number of delays – including the final supply of permanent power and telecommunications – pushed the opening back. Work on the link road to the station was completed in late April.
The Dispatch contacted West Yorkshire Combined Authority (WYCA) which is building the station in partnership with Network Rail, Northern Rail and Forge developers Commercial Estates Group (CEG).
A spokesman said they were waiting for 'the safety case sign-off'. He added:
"While I can't give an exact date, our feeling is that the process shouldn't take longer than another month."
It's understood that there will be an opening event, but it won't necessarily be around the time of the opening as a date has been set for that.
On 29 May 2014 the Department for Transport committed £9.5 million of a total of £16 million towards the Leeds Rail Growth scheme which includes both Kirkstall Forge and Apperley Bridge stations.
The main works began in November 2014, with the principal contractor I&H Brown starting works on the site.