By John Baron
Cash-strapped Leeds City Council is set to put historic Abbey Mills up for auction in the coming months.
The future of the Grade II Listed buildings, which date back to the 19th century and are on the council's buildings at risk register, has been up in the air for a number of years.
A council report released yesterday says the council will put the site up for auction on the open market before the end of the current financial year in April 2023 in a bid to help shore up the authority's finances.
Abbey Mills had been the subject of a possible community takeover by the Kirkstall Valley Development Trust (KVDT) to transform the buildings into a mix of community space and affordable housing, but the bid fell through due to the high costs involved.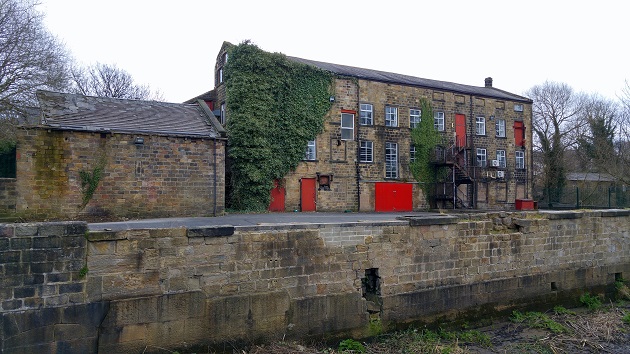 KDVT had previously expressed interest in forming a partnership with a new owner to take space in part of the Mills and the report adds that the council will inform the new owner of KDVT's interest and they can decide whether to discuss the Trust's possible involvement in any future refurbishment scheme.
The report concludes: "Latterly the buildings have become obsolete, their condition without major financial investment is not appropriate for re-letting, and since 2011 only two tenants remain.
"Abbey Mills is no longer an investment property to retain in a high-yielding portfolio and it is appropriate to dispose for another party to invest and bring back into economic use."
The minimum sale price has yet to be made public. 
The report adds: "There is a risk a sale is not achieved but this is considered unlikely as there is interest in the buildings. The price realised will reflect the current condition of the buildings and major financial investment a new owner will have to make in completing a refurbishment before realising any income or receipt from the investment."
Abbey Mills is a Grade II Listed former corn, oil and wool mill complex from the early 19th century. The council acquired Abbey Mill on 6 July 1962, and the complex was Listed in 1976. The main mill buildings were last occupied in 2011.
The full council report can be read here.
The council's decision-making executive board first agreed to sell the site in November 2020.
WLD has been following local authority budget cuts and building sales in West Leeds here.
Sponsored content