West Leeds will pay its respects to the fallen at Remembrance services across the area on Sunday, 14 November 2021.
Here's a guide to some of the services in West Leeds:
Armley
A service of Remembrance will be held from 10.30am at the cenotaph in Armley Park. All welcome to attend.
---
Bramley
On Sunday 14 November a service will be held at Bramley War Memorial, starting at 10.40am, with an Act of Remembrance at 11am.
Councillor Caroline Gruen, Chair of The Friends of Bramley War Memorial, said:
"We are so pleased that we can gather in person this year after such a long period of restrictions. There will be some precautions in place and we will not be able to place crosses in the field of remembrance due to the crowding together that this can cause.

"We recommend social spacing is maintained. We welcome everyone wishing to join us, and very much look forward to seeing you there. Seating will be available for those who need it.

"There will also be a short, informal service on Armistice Day, Thursday 11th November. All are welcome, and there will be opportunities for laying wreaths of remembrance informally."
Moorfields will be closed to traffic from 9.30am-12 noon.
---
Calverley
On Thursday 11 November, representatives from St Wilfrid's Parish Church will be attending the Remembrance Commemorations at the war memorial in Calverley Park.
This is a Royal British Legion event that is open to all in the community. Gather by the war memorial at 10.45am.
The church service on Sunday is now fully booked.
---
Farnley & Wortley
There will be an Act of Remembrance at 11am at the cenotaph, with Scout groups marching from New Farnley.
There will also be a bugler for the last post. Coffee and biscuits will be served afterwards in the cricket club. There's also a service of remembrance in St John's Church, Wortley at 10am.
---
Farsley
Farsley War Memorial Service of Remembrance will be held on Sunday 14 November from 1pm, everyone welcome.
Calverley Lane and Bagley Lane will be closed from 12.45pm-1.30pm.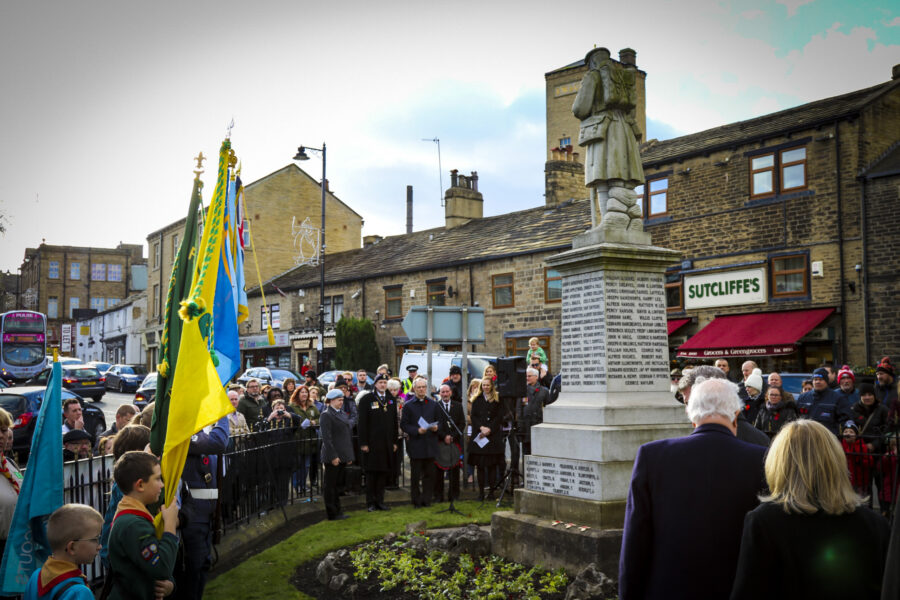 ---
Pudsey
Look out for the stunning Poppy displays around the Cenotaph and Pudsey @BBCLookNorth @WLDispatch @pudseycemetery @York_LDR @ElizbethjmSmith #Remembranceis #LestWeForget https://t.co/wS1jTFWCOx pic.twitter.com/R6vebIE5yf

— Damon Sugden (@PudseyCenotaph) November 7, 2021
Pudsey Parish Church will be open to all for visiting, lighting candles, viewing the Field of Remembrance etc on Sunday, 14 November from 9.45am until 12noon, and will be serving hot drinks throughout the morning.
10.30am The parade leaves the Bus Station
10.50am The parade arrives at the Cenotaph. Service starts.
11am Act of Remembrance at the Cenotaph including: wreath laying and the two-minute silence
11.10am The parade returns to the bus station.
Carlisle Road, Chapeltown, Church Lane, Market Place and South Parade will be closed between 8.30am-11.30am.
---
Rodley
At 11am on Thursday 11 November Jordan and Allan will be down at the memorial to hold the two-minute silence for people who wish to come and pay respects. The same thing will happen at 11am on Sunday. The proper service will be held at 12.30pm in Rodley Park.
---
Have we missed a service by mistake? E-mail us on news@westleedsdispatch.com and we will happily add it to the article.
---