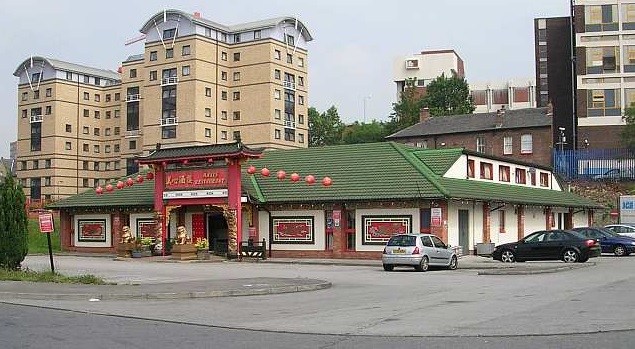 A panel of councillors in Leeds has voted almost unanimously in favour of a new block of student flats on the site of one of the city's best-loved restaurants.
Plans to build accommodation for 600 students on the site of Maxi's Chinese restaurant on Bingley Street, off Kirkstall Road, went before the authority's city plans panel this afternoon.
And, despite concerns from members over communal space, behaviour and the perceived dullness of the building, the plans were accepted.
The 11-storey complex is set to become a mix of studio, four, five, six, seven, eight and 11-bed flats, and  360 square metres of communal and social space including a lounge, cinema, gym, games area and study space facilities.
During a debate on the plans, Coun Neil Walshaw (Lab, Headingley) expressed concern that some of the flats had larger communal spaces than others. He said:
"I'm struggling to understand the disparities between communal space."
Minisha Mistry, the site's architect, said: "It's about getting as much social space as we could or that cluster within the parameters we have been working to."
A spokesman for the applicants said:
"When people choose what flat they want to live in, they will chose which cluster they want to live in.

"Yes, it is a bit odd to vary, but to achieve the compromise in what we think is an interesting building, the internal space is not as easy to chop up. It does look odd, but I don't think it's odd in a bad way."
Coun Asghar Khan (Lab) said:
"The block just looks bland. There is no balcony, nothing for students to get fresh air or have a cup of tea and stand outside in. Is there any scope for something like this?"
The applicant's spokesman responded: "To provide everyone with a balcony would have been unwise and not welcomed locally. They can't luxuriate on a balcony, but there are good security and amenity reasons for that."
It was also asked what measures would be taken to ensure good behaviour on a communal roof terrace.
The applicant responded:
"There is an element of self-policing with other students, I don't think it will turn into a 24-hour mass rave.

"It would be self-policed and monitored by people who will run the block."
Coun Ron Grahame (Lab) joked that the panel should ask planning students in the public gallery what their opinions were on the building.
Maxi's was founded in 1989 by Raymond Wong. The oriental-style building has capacity for over 200 people.
The restaurant also operates two other branches in York, and Leeds Kirkgate Market.
The redevelopment of the site is expected to take place next year.