A community initiative to grow sunflowers during lockdown in West Leeds is returning for its second growing season.
Solidarity Sunflowers is a group set up to encourage people to grow sunflowers in solidarity with one another during the Covid-19 lockdown.
The scheme took off in Bramley last year, with volunteers helping to distribute seeds to people and encourage them to grow sunflowers to bring a ray of sunshine into their lives.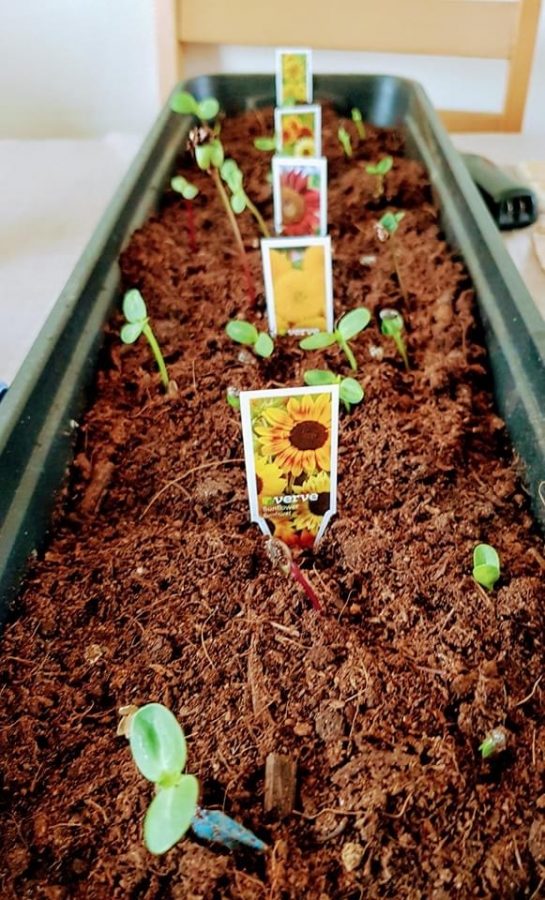 Posting on Facebook, one of the organisers Fran Graham said the scheme was returning this year and encouraged people to take part. She added:
"We have masses of seeds, and we can post some to you if you need them.

"We can send you a pack of seeds to share with your street or your neighbours if you can be a street-coordinator and share them? You'd need to observe social distancing rules of course and take care not to pass on the lurgy! If you can't get out for compost let us know we'll do our best. And….please go wider than your own garden. Who else in your street would like to get involved? Can you plant some in a public place or on an unloved suntrap on some common land nearby?

"Could you drop them at Bramley Community Centre for the folk there to give out – or at a local community hub in your area? Let's fill our areas with a riot of beautiful uplifting colour.

"We'll be sending out seeds throughout March and April. We'd love to see your updates. Who wants to get involved?"
More on Solidarity Sunflowers here.