By Damon Sugden
Community organisation MyPudsey is excited to announce the first-ever classic car show set in the picturesque Fulneck Moravian settlement in Pudsey, on Sunday, 21 August.
Bring all the family to see some classic cars ranging from legendary historic vehicles right up to 80s and 90s super stars.
Among the vehicles hoping to attend is a unique Jowett 1934 Long 7 'Kingfisher', built nearby at Jowett's in Idle. We know these special cars have a lot of fans in the community, and this is a chance to see a beautiful local classic up close.
Other rare examples are the settlement's own 200 year old fire engine and Humber 16/60 F-coupé dating from 1935. Recent cars sure to bring back happy memories are our 1984 Ford Capri 2L Sports and 1991 Sierra Cosworth.
There will also be the 'Peoples Choice Award' through public voting, and the winning car will be the very first car added to the 'People Choice' shield and they will also receive a trophy to take home with them. Every hour there will be six vehicles that will go out on 'parade' through the streets of Pudsey too. Come on down to support this very first car show and give your vote – which car will you choose?
All money raised on the day will be split between the Fulneck Museum, Fulneck Dramatic Society, and Fulneck Church and help to support these important local community bodies.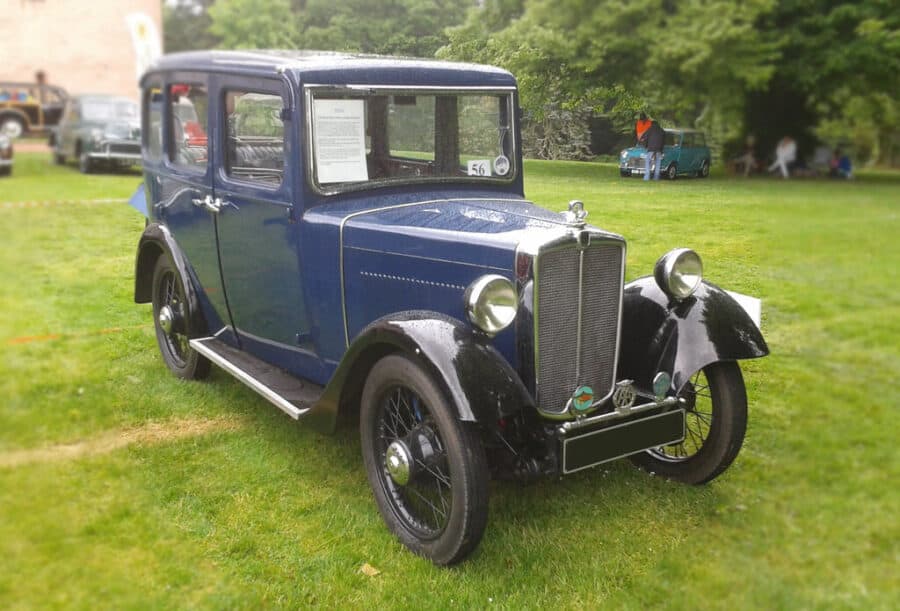 Fulneck had a recent cameo in the BBC drama Gentleman Jack, and the settlement will be free to explore.
Refreshments will be available, the Heritage Museum will be open, and music will be played throughout the day.
The event will take place Sunday, 21 August, between 10am and 4pm, at the East End car park from the Roker Lane entrance. Limited free car parking is available at the West End car park.
Visitors: £2 entry Under 16s free.
Vehicles so far confirmed (in age order):
1822 Hand-built fire engine
1934 Morris Minor family 8
1934 Jowett Long 7 Kingfisher
1935 Humber 16/60 F-Coupé
1955 Land Rover Series 1
1960 Bedford CA Workobus
1963 Austin Mini 850
1963 Mercury Monterey
1964 Austin Cambridge
1964 Renault Caravelle
1966 Jaguar MK10
1970 Mustang Mach 1
1973 Bond Bug 700ES
1973 Alfa Romeo Berlina
1974 Pontiac Grande Ville
1976 Alfa Romeo Alfa Sud
1980 MG Midget
1981 Rover Mini
1982 Ford Transit MK2
1984 Ford Capri 2L Sports
1987 Ford 280
1987 Jaguar XJ12
1987 VW Scirocco 1.6 GT
1991 Ford Sierra Cosworth
1991 Rover Mini
1994 Toyota Celica
1996 Morgan Plus 4
1999 Morgan 4/4 Lowline Sports.
Sponsored content