At a glance: 1.18pm:
At a glance 8.56am:
Train lines closed due to flooding at Kirkstall Forge – rail replacement services are running
First West Yorkshire say buses are running up to 30 minutes late due to high winds
Flood warnings still in place at Wortley Beck between Corn Mill Lodge to Farnley Reservoir, Pudsey Beck, River Aire at Newlay, Kirkstall Forge and Cardigan Fields.
Wortley Ring Road now clear and passable
At a glance 6.56pm:
Flood warnings on place at Kirkstall Forge and Cardigan Fields Leisure Complex & trading estate. Cardigan Fields evacuated
Flood warnings at Pudsey & Tyersal Beck and Wortley Beck (ring road)
Kirkstall Bridge Shopping Centre closed earlier this afternoon
Parts of Troydale in Pudsey suffer flooding
Posting on Facebook in the Kirkstall Flood Clean-up set up after the 2-15 floods, Phil Marken, who helped lead the clean-up posted:
"If you have a business near the river, or any property near the river, you should immediately put your flood plan into action and install your flood defences. it is now time to take immediate action. Businesses nearest the river have already flooded and others will in the next few hours.
Although the environment agency say that most of the rain has already passed, further heavy showers and rain through the next few hours mean that the river will continue to rise and may not reach it's peak for the next until a few hours time. it is time to take immediate action.
please, if you have not already:
Drive your vehicles away and park them uphill in a place of safety, move valuable items upstairs if you can, Install your flood defencesswitch off the GAS and ELECTRICITY and WATER to your property at the mains
please do not undertake these tasks alone, please work as a group and tell other people where you are going.
if the emergency services give you instructions please follow them and do not go into buildings which you are asked not to by the police or emergency services.
More updates will follow as soon as they become available and you can watch the river levels online here: https://flood-warning-information.service.gov.uk/target-area/123WAF961?fbclid=IwAR1hyMbuR6LMx6xqFBkvDWrtNJArtSl2Hj9l2BR71LZsBq2tObN6A4DGMeoCheck your risk of flooding: get current flood warnings, river and sea levels, check the 5-day forecast or use flood risk maps

West Leeds Dispatch down for five hours after flood problems affecting our webhost in Manchester
Kirkstall Bridge Inn garden flooded
Bridge Inn just now…. pic.twitter.com/amjmMPABKD

— Paul Chatterton (@PaulChatterton9) February 9, 2020
At a glance 12.40pm:
A flood warning has been issued at Kirkstall Forge by the Environment Agency. Details here. An EA spokesperson said: "A further heavy band of rain is causing the river to continue to rise so property flooding is possible in the early afternoon today, 09/02/20. Areas most at risk are properties at Kirkstall Forge. We expect river levels to continue to rise until the early afternoon today, when the rain is forecast to ease into a pattern of showers. "
Flood alerts exist on Wortley Beck and other parts of the Aire.
Storm closes Bramley Baths and Rodley Nature Reserve.
ORIGINAL POST:
Householders and business owners along the River Aire and the Wortley Beck catchment area have been put on flood alert as high winds and heavy rain batter the area.
The Environment Agency has said that flooding is possible and that people should be prepared as Storm Ciara moves over the area.
The warnings are currently in place until afternoon, when the EA will issue another update.
The EA said:
"Widespread rain and high winds is expected to continue through to midday Sunday.

"Consequently, the risk of flooding remains. We urge residents to prepare, remain vigilant and avoid walking and driving through low-lying land or near local watercourses. Our incident room is open and we are monitoring the situation closely. "
Latest flood alerts on the Wyke Beck, Meanwood Beck and Wortley Beck Catchment Area can be found here.
Latest flood alerts on River Aire can be found here.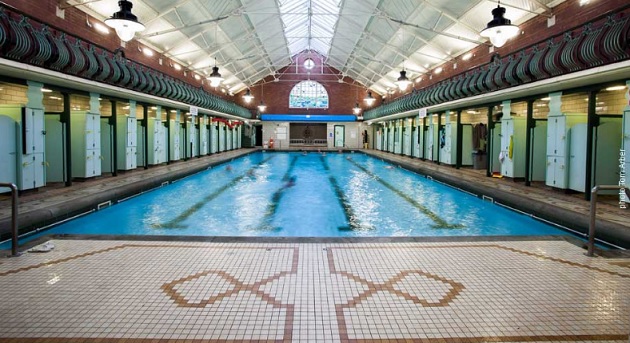 UPDATE: 11.20am:
Bramley Baths also announced this morning that it is closed for the rest of the day due to the weather. The storm has lead to a number of leaks in the Grade II Listed Edwardian building.
Rodley Nature Reserve has also announced via social media that it is closing early at 12.30pm today
SUNDAY OPENING TIMES UPDATE: Due to the weather we will be closing at 12.30pm today.

— Rodley Nature Reserve (@RodleyNR) February 9, 2020