The Urban Theatre Collective is a new youth theatre company with a difference, writes Vicki Galloway-Place.
We have set up in a fab place – The Spinning Mill at Sunny Bank Mills, Farsley, home to Scrap Leeds.
Aside from the theatre company this is a great place to visit with an abundance of… well of everything and anything … you want it, Scrap Leeds most likely have it. Run by the lovely Louise, there's always something fun going on, from Scrap Explorers to Scrap Sheds that are sent out to local schools.
Not your conventional setting for a theatre company, but we are not a conventional theatre company!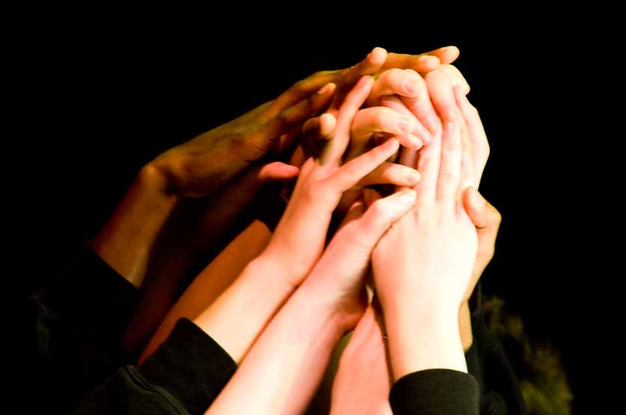 We are based at the other side of the materials in a huge, creative space where the sunlight floods in, and where I believe anything can… and will … happen.
The Urban Theatre Collective is open to young people aged 11-18, with little, none or loads of theatrical experience. We aim to create short pieces of theatre which will be performed to the community and at various events.
As a director, I am heavily influenced by companies such as Kneehigh, Frantic Assembly and any theatre that engages an audience by creative storytelling.
So we will experiment with lifts and flips, different techniques, movement, mime, puppetry, verbatim… multi rolling … anything goes. We will create theatre on issues we feel strongly about and/or bespoke pieces for specific events.
I can't wait to get started and we already have our first booking at Farsley Festival on 24th June at Hainsworth Park. We just need performers!
Please book on by emailing us at urbantheatrecollective@outlook.com. We are sooo excited to be launching that we have a special introductory offer: If you sign up to the first term (which includes the performance at Farsley Festival), you will get the first term for HALF PRICE!!!! – just £60.
Check out our website: www.urbantheatrecollective.co.uk
All directors and facilitators have a clean enhanced DBS and many, many years experience of teaching and working in the performing arts industry. We can't wait to get started – we just need you!