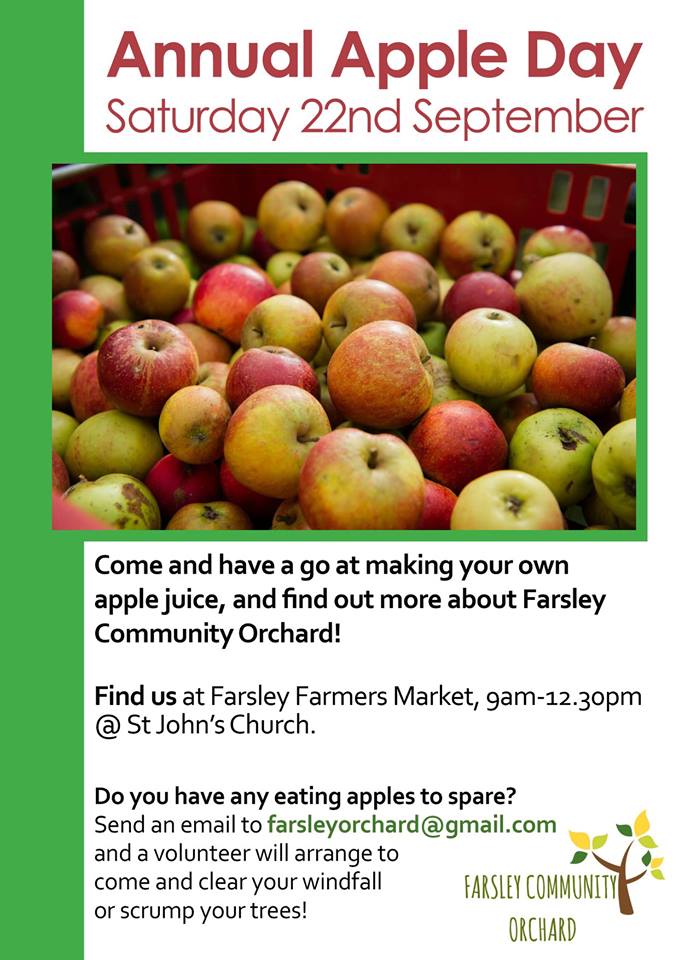 Anyone free to lend a hand? The folks behind Farsley Community Orchard are inviting people to join them for their annual apple day at Farsley Farmers Market.
The volunteers will be at the popular monthly market at St John's Church on Saturday, September 22 from 9am-12pm.
They're encouraging people to come and make their own apple juice and find out more about their group.
Farsley Community Orchard aims to create an open green space to be enjoyed by all where people can get locally grown fruit, relax and enjoy the views with friends, or learn about nature and the environment. Check out this video on their exploits below:
The community orchard group was formed in 2016.
The monthly Farsley Farmers Market features a variety or artisan food stalls from local businesses and producers.