Farnley Falcons rugby club has received much-needed planning permission to build a new permanent clubhouse and changing facilities.
The club, which caters for more than 100 youngsters each week, has been operating out of temporary steel containers which act as changing rooms off Butt Lane.
It used to be based at nearby Farnley Sports and Social Club until it closed in late 2014 and was then demolished after an arson attack in 2015 and replaced with houses.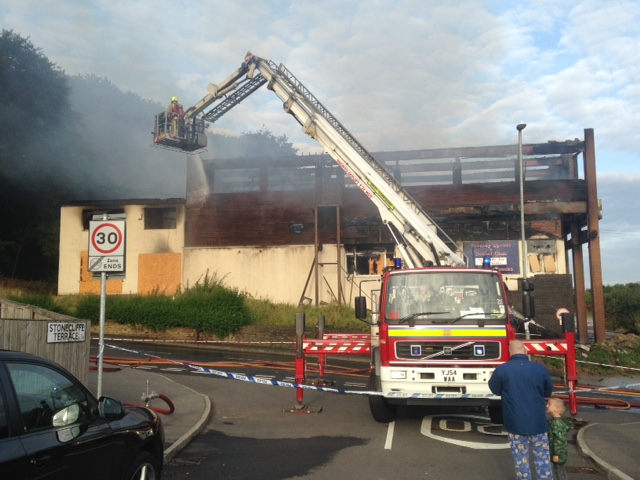 The Falcons successfully applied to Leeds City Council for the demolition of existing buildings and construction of a new single-storey clubhouse and changing facilities for four teams on the green belt site.
They've also got the green light for associated car parking and the extension of one of existing pitches at the Butt Lane Recreation Ground in Farnley.
The club's proposals received the support from dozens of supporters and local residents. A club statement accompanying the application added:
"The volume of visitors to Butt Lane creates huge congestion on training and game days which we would like to resolve with the creation of off-street parking. This has been widely supported during our planning application.

"There are several opportunities which our club wishes to grasp in the near future.
We don't currently offer Rugby League to the full spectrum of school children, and
we could create two primary school teams to service this gap. Natural progression will
see the number of Girls teams, and players, increase at the club. which will also
place further stresses and challenges upon our facilities.

"The other major opportunity for our club is to establish an Over 35s 'Masters' team,
which would expand our offering to the local community beyond that of the very
competitive Men's Rugby League currently played at Farnley.

"The opportunity to keep parents and players on Butt Lane, using our facilities, and
buying our food and drink will greatly increase the income of the club and the scope
to which we can best provide for both our members and the wider community."
A planning statement accompanying the application said the new building would be sited in an unobtrusive location currently occupied by the temporary changing rooms.