Drugs and young people in West Leeds will be discussed by councillors at a meeting this week.
Members of the Inner West Community Committee will meet at Armley Lazer Centre at 6pm tomorrow to discuss the issue.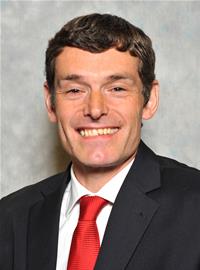 Committee chair Cllr Kevin Ritchie (Lab, Bramley) has written an introduction to the discussion. In it, he says:
"When we consulted with a group of young people last year, all of them said that drugs were a big issue that blighted their communities.

"They see people dealing drugs and the impact on the health and wellbeing of drug users. We wanted to know a bit more about whether young people feel confident to report concerns about drugs to the authorities, so we got another group of young people together to ask them.

"Sadly the answer was no. How can we support young people to feel more confident to report crime and view the police more positively?"
The informal discussion at the centre, in Lenhurst Avenue, Armley, will be followed by a regular meeting of the Inner West Community Committee, which will include an open forum where members of the public can address councillors regarding local issues.
Also discussed will be an update on a consultation around the council's lettings policy.
A report into adult social care highlights steps taken to provide an integrated service for district nursing, community matrons, intermediate care services and area-based social work.
The full agenda can be read here. Members of the public are welcome to attend.
The community committee holds at least four public meetings a year, where local people can meet with each other and with councillors, to discuss key issues of concern, and help influence decisions on matters of local interest.