A new batch of West Leeds Dispatch community reporters 'graduated' at New Wortley Community Centre today.
The community reporters successfully completed the six-week course, which looked at photography, writing, ethics, sources, law, video and podcasting.
They'll be telling stories about what's happening across West Leeds, reporting on events, what's on and local issues. Congratulations to everyone who completed the course!
Successfully completing the course were Sam and Amelia Stewart, Nancy Pike, Sarah Jacques, Sarah Pearson, Cherril Cliff, Teresa Milligan and Gemma Gates.
They join people from courses held in Bramley, Armley and Kirkstall (which finishes next week). Check out all their work here.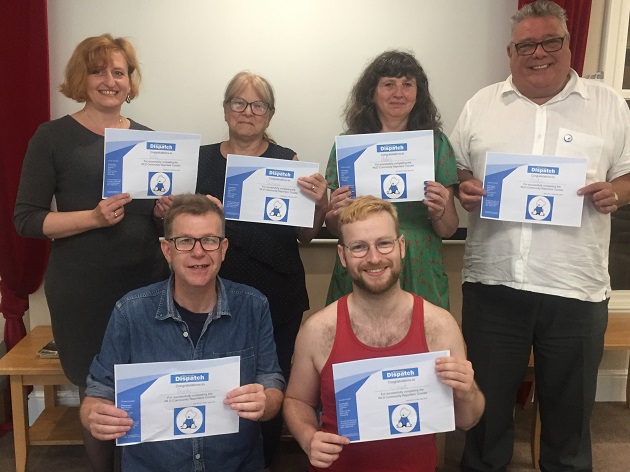 Sign up for our free Pudsey course
Would you like to tell the story of your community or a local group? Or perhaps you'd like to celebrate the achievements of others? Or highlight an important community campaign?
Our latest West Leeds Dispatch community reporters course could be for you! Our practical courses are free, friendly and fun.
The six-week Pudsey course is being held at Pudsey House, opposite the leisure centre, on Friday November 1 (6.30-8.30pm) until Friday, December 6.
More information and sign up for tickets here.