The new person responsible for leading Kirkstall Festival into the future insists he is at the wheel of a 'well-oiled machine'.
The Festival – one of the largest of its type in the UK – draws more than 20,000 people each year and has been led for many years by stalwart John Liversedge.
My Liversedge has now taken a step back and the new person at the helm is Roger Plumtree, who is is already a well-known face to people living in Kirkstall and Burley.
Mr Plumtree is a member of the Kirkstall Valley Development Trust and is currently the manager at community led Kirkstall Valley Farm, which offers people the chance to grow fresh food and the chance to buy it directly from their local farm.
He knows it's the unseen hours of hard work of local volunteers which make Kirkstall Festival happen – and Mr Plumtree has paid tribute to the hard work of his predecessor and the current festival team.
"I have always had a massive interest in the festival, given that I'm a Kirkstall resident and it's a community effort led by a fantastic team of volunteers," he said.
"I've known for a few years that John has been gearing up for retirement but he's done such a fantastic job over the years that we have an organisation that is professional and slick – it's certainly a well-oiled machine!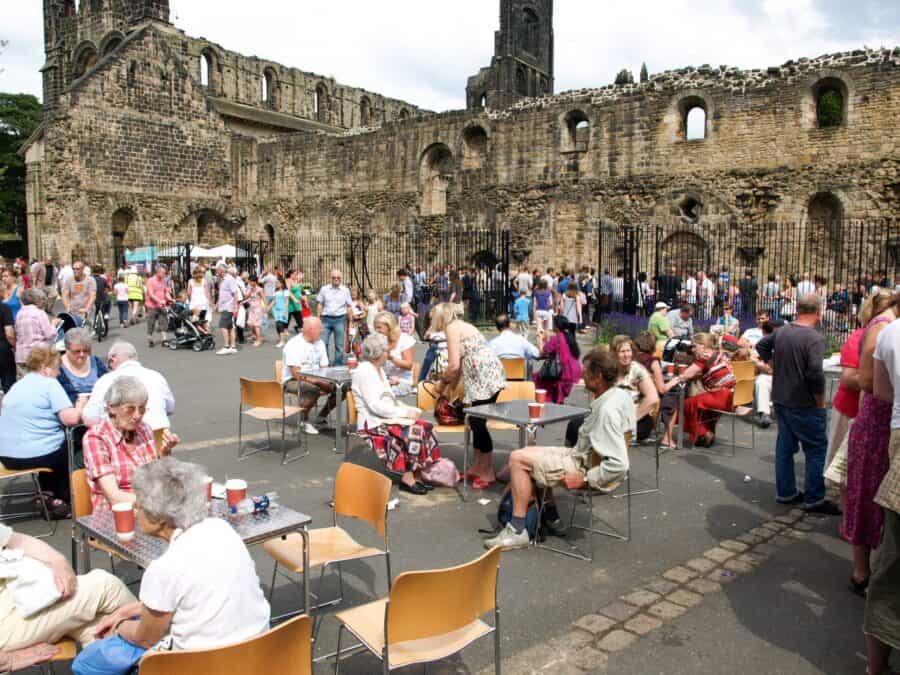 "The festival runs really well, our volunteers know what they're doing and it's really clear that everyone gets something out of doing it. It's one the biggest community festivals of its type in the country and its success is a testament to all the volunteers we have. It wouldn't have been possible without John and the team, and coming into a well-run organisation makes my job much easier."
Mr Plumtree very much sees his role as continuing the good work of his predecessor, and ensuring that the festival has synergy with other projects inn the community.
Work has already started on planning next year's festival, which will take place on 8 July 2023.
New volunteers are always welcome, whether that's to help with planning or logistics, or to sell programmes on the day or to help in other ways. Contact chair@kirkstall-festival.org.uk for more information.