Voters in Calverley and Farsley Ward will go to the polls on Thursday May 3, 2018 Leeds City Council elections. As this is an 'all out' election, each voter will have three votes to cast.
Find your nearest polling station here.
Your West Leeds Dispatch has written to each candidate asking them for a statement of up to 250 words and a head and shoulders photograph to help you decide who to vote for. Here are their responses …
Naheem Alam, Labour Party
1 Grange Avenue, Bradford, BD3 7BE
I have lived in the Pudsey/Thornbury area of our ward for many years, am married and have 3 children.
I have spent most of my adult life working with, and advocating on behalf of, young people as a Careers Adviser and have seen first-hand how the cuts to budgets have negatively impacted on their future opportunities and life chances.
This has involved working closely with many different public and voluntary agencies, and the above experience has given me the knowledge and skills necessary to be a strong voice for the residents of our ward.
Through this work I have be able to see how tough it is for young people, with the opportunities and support available to them diminishing considerably over time – in particular over the last few years due to the severe Tory cuts.
I will work hard to fight any proposed cuts to services in our ward area and also to secure extra resources and funding for our local residents and community.
I have a track record of getting things done on behalf of others, which I will continue to do for the benefit of everybody.
Elect me, Nicole and Peter as your Labour councillors to better represent you as a more diverse set of candidates, with varying life experiences that mirror those of residents from across the ward and provide vital real-world experience on the wider council.
Kate Arbuckle, Liberal Democrats
209 Hall Lane, Horsforth, LS18 5EG
No submission.
Peter Carlill, Labour Party
13 Farfield Avenue, Farsley, LS28 5HD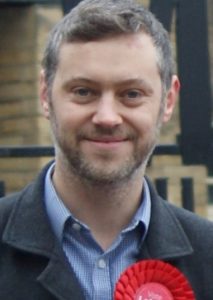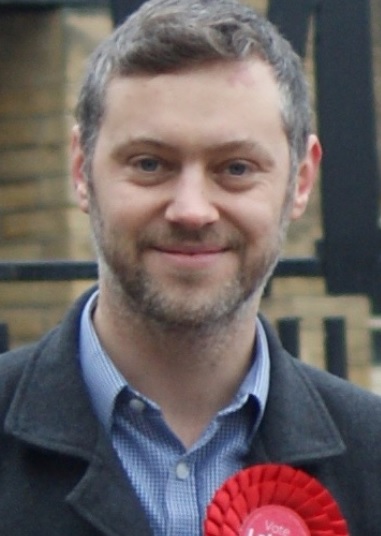 I live in Farsley with my wife and two children. My son attends Farsley Farfield Primary.
I'm director of a small business in Leeds with 20 employees, have work experience spanning both the private and public sector, and am very active in our local community.
I love our area, especially its strong sense of community. I care strongly about our local services – from libraries, schools and children's centres, to roads and public transport – and want to make sure we have a strong voice in the ruling Labour Group on the council where important decisions are made.
What you use, I use, so it's important to me that we get the best for my family and yours.
In our diverse area it's important our councillors represent the views of all residents. Elect me, as well as Nicole and Naheem as your Labour team, to reach out to more areas of the ward with a wider range of improvements and activities, weekly surgeries and walkabouts spanning all our areas of Calverley, Farsley, Pudsey, Rodley, Stanningley, Thornbury and Woodhall.
We've come as close as 200 votes in recent years, so your support really counts.
As well as a Labour candidate, I am also supported by the Co-operative Party, which works with Labour to promote the growth of co-operatives in our community, believing that when local people have a say in the decisions that affect them, we all benefit – from our local Co-op shop in Farsley to housing associations, sports clubs and transport.
Amanda Carter, Conservative Party
15 Clarke Street, Calverley, Pudsey LS28 5HD
No submission.
Andrew Carter, Conservative Party
15 Clarke Street, Calverley, Pudsey LS28 5HD
No submission.
Benedict Chastney, Liberal Democrats
20 Alnwick View, Leeds LS16 5RP
No submission.
Ellen Graham, Green Party
14 Trinity View, Bryan Street, Farsley, Pudsey LS28 5GL
No submission.
Robert Jacques, Liberal Democrats
34 Station Road, Horsforth, Leeds LS18 5NR
No submission.
Nicole Sharpe, Labour Party
15 Broadway, Leeds LS14 0LX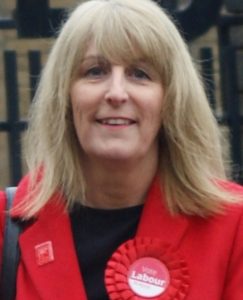 I have lived in Leeds all my life, I'm married with a young family.
I'm a Senior Caseworker employed by the MP for Leeds East. Given this role, I speak daily with constituents and attend regular advice surgeries, so know first-hand what effects this Governments cuts to funding are having on families in Leeds.
Similarly, being a School Governor, I also see the impact the cuts are having on our schools and to our children.
If I'm elected, along with Peter & Naheem we would work hard to help reduce the effects of austerity and would work to help to improve transport links, make our community safer, ensure funding for the elderly, disabled & most vulnerable is used as effectively as possible and fight to keep our local schools under local authority control.
We would listen to the voices of the people of our community and hold weekly surgeries, mobile surgeries across all areas of the Calverley & Farsley ward which also includes Pudsey, Rodley, Stanningley, Thornbury and Woodhall and will also be accessible by telephone and e-mail.
I have given my whole working life to fight for the rights of people in Leeds and will continue to do so for the residents of Calverley & Farsley as part of the Labour team that will help to deliver the services we need and use in our area.
Roderic Wood, Conservative Party
4 Foxholes Crescent, Calverley, Pudsey LS28 5NT
No submission.