By John Baron
CONCERNED residents are calling for urgent action to demolish an 'eyesore' fish pass at 332-year-old Newlay Weir, which was badly damaged during a storm two years ago.
An independent report confirmed last year that the construction of the fish pass is likely to have contributed towards the Grade II Listed weir being badly damaged during Storm Christophe.
Large parts of the weir, which dates back to 1690, were washed downstream in February 2021 as works to install the fish pass were carried out.
Two years on, local residents are becoming increasingly concerned over what they claim to be inaction over deciding the future of the Grade II Listed weir.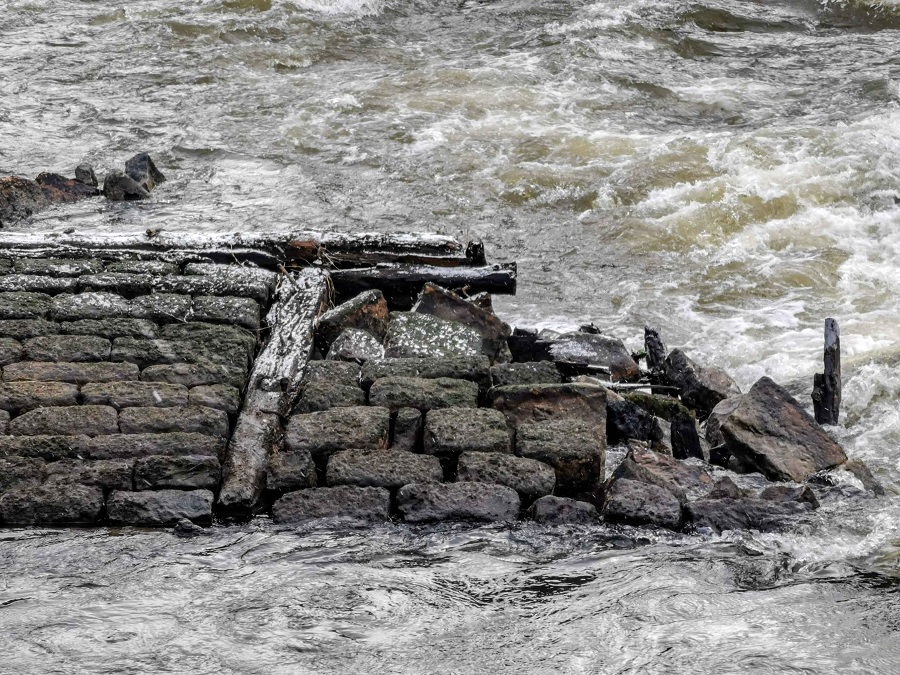 They are now calling for the 'monstrous' and unsightly fish pass to be demolished as they say it is blighting the area.
Chair of Newlay Conservation Society, Martin Hughes, described the overall process as 'incredibly slow'.
"People feel what's left of the old weir should be conserved if it's not going to be restored.
"People want to see the fish pass – which is doing nothing and is a lump of concrete – demolished.
"We're left with a monstrosity – an eyesore. Removing it and tidying the area up is something that can be done now.
"I don't know what's going to happen to the weir, it seems to have been forgotten. I can see this going on for years and years."
An Environment Agency spokesperson said: "We'd like to reassure the community that we are still actively working towards a long-term solution for the future of Newlay Weir.
"A community survey carried out last summer helped us evaluate what options are available. The survey results we published in January this year demonstrate that there are polarising opinions, all of which we are considering.
"We understand this process is taking longer than the community or we would have liked but the complexities of the location with its significant heritage, biodiversity and local value means we cannot progress this alone and are working with several other organisations.
"We'll be carrying out further community engagement as we progress an appropriate solution."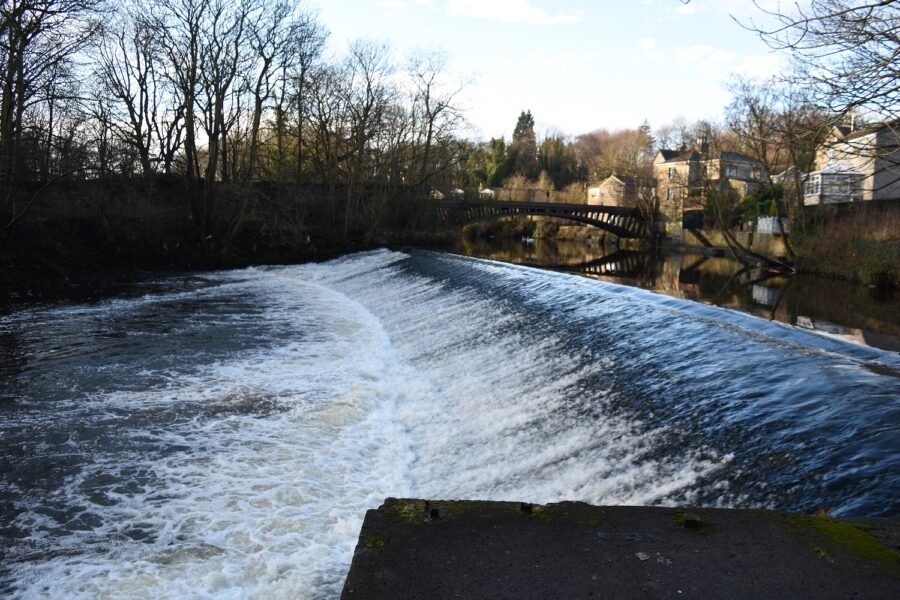 At the time of the collapse work was being carried out on the £2.7 million DNAire project to install fish passes at Newlay, Armley, Kirkstall and Saltaire.
The Larinier fish pass along the right bank of Newlay Weir was designed to allow passage over the weir for salmon and sea trout which migrate from the Humber Estuary to the headwaters of the River Aire.