Residents and community groups in Burley have come together to challenge the city council to tackle traffic chaos in the area, writes Matthew Brannen.
St Ann's Lane is a narrow road which connects Burley Road and Kirkstall Lane – and residents' groups have asked the council to make the road one way, along with other improvements.
In a traffic survey recently carried out by the city council it was found that at morning rush hour an average of eight-and-a-half cars a minute travel along the lane and that figure increases to 10 cars a minute for the evening rush hour.
Stuart Long, from the Burley Top Community Association, said that at many places on the lane cars must mount the pavement to pass each other.
Mr Long said that at peak times the narrow pavement which, in places, is only on one side of the lane is mounted around five times a minute. He labelled it 'a nightmare for pedestrians'.
Adele Rae from the St Ann's Residents' Association reported that pedestrians regularly get hit by car wing mirrors on the lane as they navigate the footpath. She said:
"I was hit some years ago when I was walking with my four-year-old daughter.

"The mirror only caught my arm and caused some bruising. God knows what the damage would have been if my daughter's head had been in the way."
Madness on St Ann's lane in Burley again today. This street needs to be one-way @Burley_Top @LeedsNews dangerous for residents & pedestrians pic.twitter.com/sBfTPbEkFl

— Joelle Braithwaite (@JoelleKhalife) November 5, 2016
All the St Ann's Lane residents we interviewed thought that making St Ann's Lane one way was the obvious solution.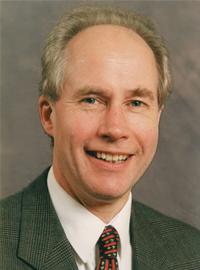 Kirkstall councillor John Illingworth agreed with campaigners. He said:
"I would say that St Ann's Lane is narrow and unsuitable for HGVs and two-way traffic."
Cllr Illingworth suggested that highways officers may be stalling any improvements scheme because of existing pressure on the surrounding roads.
Leeds City Council press office did not respond when asked for comment.
What do you think? Have your say in our poll below or post in the comments section.