Words and photos: Simon Cullingworth
Volunteers have come together can carried out a litter pick on the embankment near Stanningley Bypass – an area which is a particular black spot for fly tipping and littering.
Members of the Bramley Wombles litter picking group felt a clean up of the area was long overdue as years of rubbish had accumulated amongst the trees and brambles.
Bramley Wombles founder member Andrew Hardaker said:
"I reckon we had 20 volunteers. Besides Bramley Wombles we had pickers from Keep Armley Tidy, Litter Free Pudsey and Horsforth Litter Pickers. After a couple of recounts we decided on 57 bags all filled by volunteers."
Bramley & Stanningley councillor Kevin Ritchie is one of the driving forces behind the Wombles and also took part in the litter pick. He said:
"It's great that even during the pandemic we can arrange socially distanced clean ups and they are so well supported by the local community. Their efforts are greatly appreciated."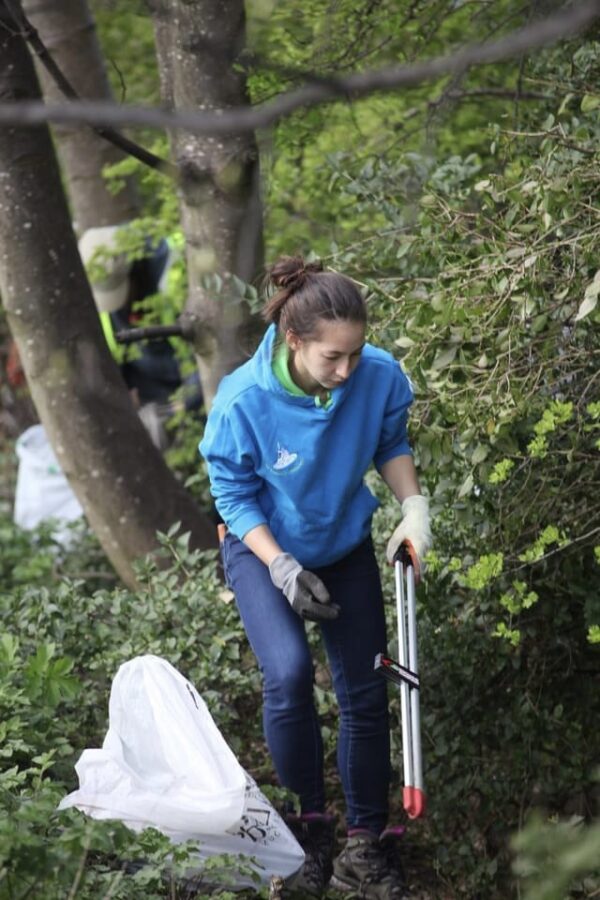 Want to join the Wombles? Check out their Facebook group here. More details on Keep Armley Tidy can be found here and Litter Free Pudsey here.
West Leeds Dispatch is about to launch a West Leeds Spring Clean campaign to encourage more people to take a pride in their community. Keep your eyes peeled for more details!