Being in the midst of a global pandemic has affected all of us in so many different ways – we can all agree that these are strange and stressful times! writes Jo Fiddes.
But 20 year-old Bramley resident Freddy Clarke decided that one way to deal with this time of stress and adversity was to put his energy into something positive – namely a sponsored head shave with all proceeds benefitting a local charity. 
Fred is described by his parents as "a wonderful son but incredibly vain!" so a head shave was the last thing they expected him to do.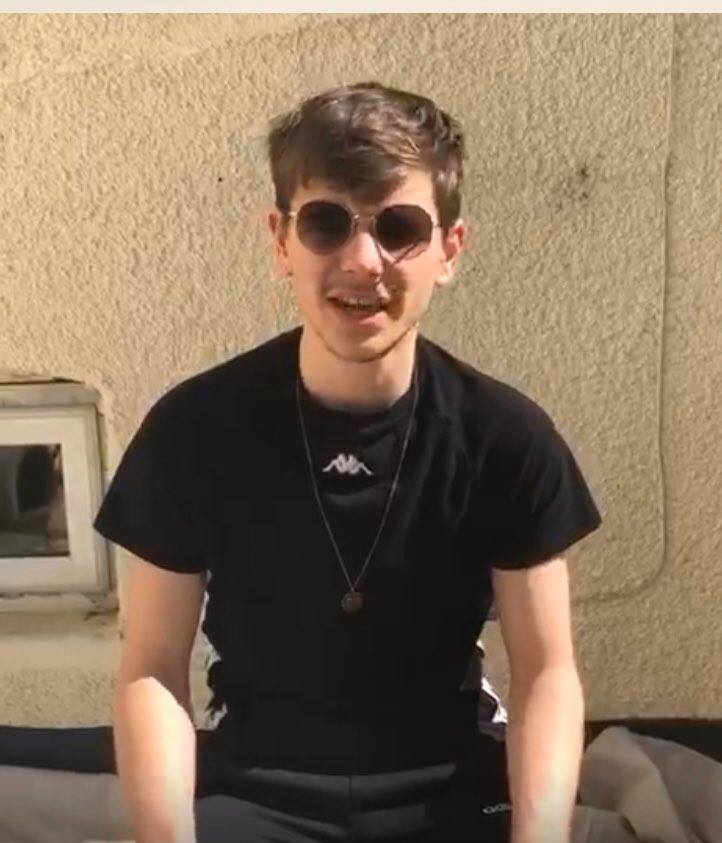 After publicising the event amongst friends and family, mum Caroline took up the hair clippers and did the deed, with dad Richard filming so everyone could watch the shearing!
The sponsored event raised almost £700. Fred said:
"I was seeing loads of shout outs on social media for foodbanks. The whole coronavirus situation has left many people financially struggling and so foodbanks are trying to provide even more people with basic necessities.

"So I decided to try and raise some money to help a local charity called Vulnerable Citizen Support.

"They support anyone who has fallen on hard times, including people who are homeless. The money raised will enable them to continue to help people in our community – thank you to everyone who donated."
Vulnerable Citizen Support (VCS) is run by Haydn Lee and Joanne Crosthwaite.
Based on Canal Road in Armley, this new Community Interest Company was launched in January and was initially set up to support clients who were homeless or struggling financially and in fear of becoming homeless.
When the country fell under the grip of coronavirus, VCS decided to concentrate on their Emergency Food and Baby Bank services.
Joanne Crosthwaite said:
"We are incredibly grateful to Freddy for his generous support. We rely heavily on donations and the money he raised will enable us to restock our badly depleted shelves.

"Haydn, myself and our hardworking volunteers cannot thank him enough for his thoughtfulness."
If you would like to find out more about them, find Vulnerable Citizen Support on Facebook.