Work to repair a potentially dangerous 'cracked and bulging' wall in part of Bramley's historic conservation area will cost a pub company £200,000, writes Rebecca Whittington.
Footpaths on either side of the boundary wall between the land occupied by the Old Unicorn pub, owned by J D Wetherspoon, and Lower Town Street have been closed for several weeks due to large cracks and bulges being spotted.
A Leeds City Council (LCC) planning document identified the hazard posed by the wall as 'at best raising the prospect of obstruction of the highway and loss of the heritage asset and at worst, a risk of physical injury to passers-by'.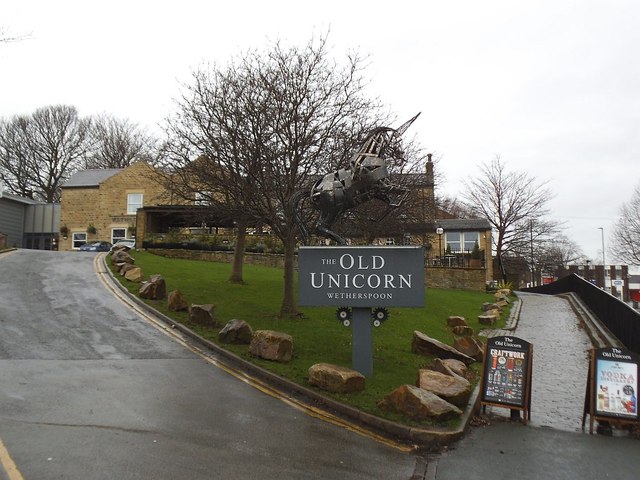 The wall, which has a cobbled path running along the top of it, is one of the last remaining areas of the old Bramley village centre.
The area that needs repairing is next to a listed section which contains a stone horse drinking trough and the cast iron remains of the old village water pump, which are set into arched niches within the wall.
Delays to the repairs starting are due to the historic location of the site – meaning special permissions had to be sought to ensure the repairs preserved the original aesthetic of the wall.
A spokesman for JD Wetherspoon, which is paying for the full cost of the repairs, said work would start following approval of a mortar sample by LCC. He said the repairs would take about four weeks once the process had begun.
It is thought the damage to the wall was caused by delivery trucks using the path to access the pub. To prevent further damage in future the repairs will include the installation of bollards at the entrance to the footpath.
In order to prevent destroying the aesthetic of the wall the repairs will include the removal of the original cobbled path and an excavation trench will be dug behind the wall.
Rods will be inserted at the back of the structure to strengthen the façade before poured concrete will be used to fill the trench. The original cobbles will be relaid along the edges and a replacement pathway will be laid.
Some repointing work may be necessary along the front of the wall.
A spokesman for Leeds City Council said:
"The council had no option but to close the path with immediate effect given concerns regarding public safety from the condition of the wall, which is a listed structure.

"We are working with JD Wetherspoon to ensure the location remains safe to pedestrians while the footpath is closed and disruption to traffic is kept to a minimum while a contractor is appointed and work is completed.

"We apologise for any disruption to pedestrians and motorists while the footpath is closed."