Crime and community cleanliness were big community issues at last night's meeting of the Bramley and Stanningley Forum.
Sgt Helen Steele, of Pudsey Police, issued a warning over sneak-in burglars at the meeting, which was attended by about 30 people at the Eric Atkinson Centre in Bramley.
Burglary figures for the area were revealed to be lower than they were at the last forum meeting, with around 20 burglaries recorded in the past two months. The main issue revolved around opportunist sneak-in burglaries.
Sgt Steele said:
"As the nicer weather comes we're finding more burglaries where people have gained access through unlocked doors or windows. People could be in the bottom of the garden or you may have nipped to the neighbours' and burglars are sneaking in and taking advantage to steal purses and other valuables.

"Please keep an eye on that as there are some bot very nice people around who will grab your bags or valuables if you give them a chance."
There had also been incidences where thieves had targeted key safes outside homes.
The meeting also heard that there had been 34 incidents of people stealing valuables from vehicles, 11 of these were from doors that weren't locked.
Sgt Steele said that in the summer PCSOs would be spending time in the evenings at Bramley shopping centre and shops on the Raynvilles in a bid to tackle anti-social behaviour from youngsters.
One Bramley resident reported 'lots of assaults' on the tow path at Leeds-Liverpool Canal.
He added: "A lot of fishermen like me are taking 'instruments of rebuke' to protect ourselves."
Sgt Steele said she couldn't condone that but urged people to report any incidents. You can report crime by following this link, or contact 101 of it's not urgent or 999 if it's an emergency.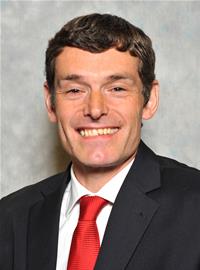 Meeting chair Cllr Kevin Richie said the council helped fund the ward's five Police Community Support Officers (PCSOs) and that they were seen as important resources in the community.
He added that funding decisions are taken on an annual basis but that funding would continue, subject to the cuts forced in the council from central government.
The meeting also heard residents discuss local environmental issues and problems with litter with council officers.
GET INVOLVED!
You can find out more about Bramley Forum over on the council's Inner West Community Committee Facebook page. The forum gives people the opportunity to meet local councillors and police and have your say.