Closure-threatened Bramley Community Centre will remain open for the foreseeable future following a review into the future of ten community facilities across Leeds.
The centre had been the subject of a public consultation about its future by cash-strapped Leeds City Council.
Members of the council's decision-making executive board are today expected to endorse a report which recommends Bramley stay open for now – but its long-term future is still up in the air.
A report to be considered by councillors indicates the long-term future of the centre is linked to plans to create a 'community hub' housing a variety of council services in Bramley.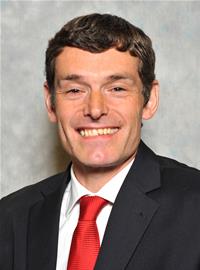 Ahead of today's meeting, Bramley ward councillor Kevin Ritchie told The Dispatch that plans for a hub – similar to Armley Town Street's One Stop Centre – were still at a very early stage. He stressed no decision had been made regarding a potential site or timescale.
He said the council was also open to the community asset transfer of Bramley Community Centre into the ownership of a local organisation, similar to the way council-owned Bramley Baths was taken over by a local group and Bramley Lawn is now managed as a community social centre by Bramley Elderly Action.
The centre currently operates at a loss but has recently revised its lettings policy and now draws in more bookings. Cllr Ritchie said usage still needed to increase and that the centre needs in the region of £50,000-£100,000 to be spent on repairs:
"If we can grow bookings and narrow that revenue gap we can then justify the investment.
"From a local councillors' perspective we want the centre to remain open for local groups as long as there is a demand, until there is somewhere else to go in Bramley or someone else is managing it."
The report considered by senior executive board councillors on Wednesday says:
"The future of this building is linked to wider asset management considerations in this ward, which are being worked through.

"This process is being led by Asset Management, and is influenced by a wide range of service and property options, including considerations of a community hub for this locality. It is sensible for the future of the community centre to be part of this wider local review. Ward members support this approach. Proposals will be taken to Asset Management Board in due course."
There had been opposition to the closure in Bramley, including a well-attended public meeting held at the centre.
Bramley Elderly Action (BEA) uses the building half a dozen times a week and the future of the centre was the subject of discussion at the organisation's recent AGM.
BEA general manager Lee Ingham said:
"We responded to the initial consultation on the future of the centre and we remain committed to working with the council to seek an effective use of this valuable community resource.

"On the back of the AGM, Bramley councillors have invited our members to a meeting at the centre at 2pm on 18th January. I am sure that the councillors would welcome others to attend."
Centres identified for closure by the council include Gildersome Youth Club and Kippax Youth Centre.
Check out the report in full below:
Leeds Community Centre Review Update