Community led Bramley Baths is recruiting an interim CEO to lead its re-opening following COVID-19 closure, writes Josie Armitage*.
Are you creative, enterprising, self-motivated and keen on community development? Are you ready for your next challenge?
The Baths board is looking to recruit a CEO, on a 12-month fixed term full time contractual basis. The job description reads:
"This is an interesting, unique and exciting opportunity for an individual with the right skills to support our community enterprise to re-emerge following the current COVID-19 closure. We are looking for candidates with strong financial and business skills, people skills, experience of leading and enabling delivery through teams, good leadership and communication skills and a sound knowledge of community working."
The successful candidate will be well supported by the Board made up of 12 members of the community with a variety of backgrounds and skillsets.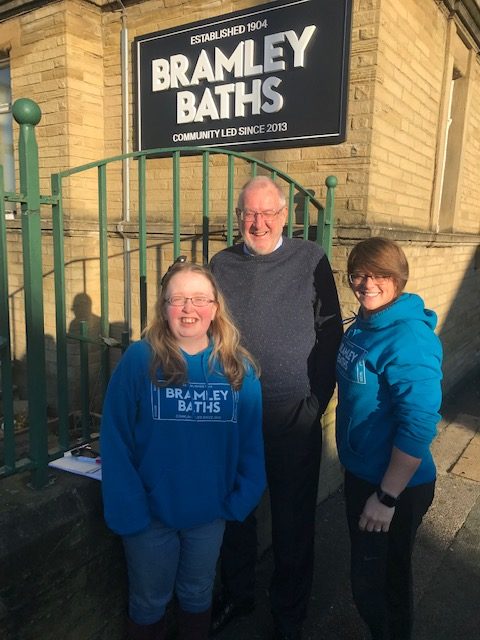 John Battle, Chair of the Board, said
"We are proud to have made the Baths into a successful community led enterprise, which is just as important as a community hub as it is for swimming and exercise.

"The COVID-19 lockdown has presented us with a new challenge, to develop new ways of working so that we can re-open this unique and well-loved service.

"We welcome candidates from all types of backgrounds, with the drive to really turn around the business model and get things done. With our enthusiastic and committed voluntary Board, we are well placed to do just that."
The Baths, on Broad Lane, are currently closed due to COVID-19. The Board is working hard in the background with senior staff to plan and support the re-opening. This will require a revised business model for the organisation to adapt to the 'new normal' whilst retaining our purpose and delivery to the community.
Bramley Baths is a community-run organisation which was formed in 2012 to take over the running of the Baths on a community asset transfer basis from Leeds City Council in January 2013.
The organisation is based in a Grade II Listed building dating back to 1904, which recently benefited from a large capital improvement to its energy and pool equipment. 
It is a circa £600k turnover business which provides a swimming pool, steam room, gym, community garden, and fitness centre located in the heart of Bramley.
Applicants are asked consider the job description and person specification. To apply, please send a suitability statement and your CV to julie.badon@swarthmore.org.uk by 29 May 2020.
* Josie Armitage is a WLD community reporter and Bramley Baths board member.