It may have been the King's Coronation weekend – but exciting happenings were afoot at a Farsley cake shop.
A collaboration between The Candied Peel Cake Co and Wendy's Cakes and Bakes has seen them officially relaunch on bank holiday Monday as the Farsley Cake Co.
Based on Town Street, Farsley, they continue to provide award-winning celebration and wedding cakes, while hosting a vast array of cake decorating products and of course their daily freshly baked goods.
The store was relaunched with Great British Bake Off's Karen Wright and Farsley celebrity Imogen Bowley, who was previously non-verbal and who started putting sentences together thanks to her love of lockdown cooking with her dad.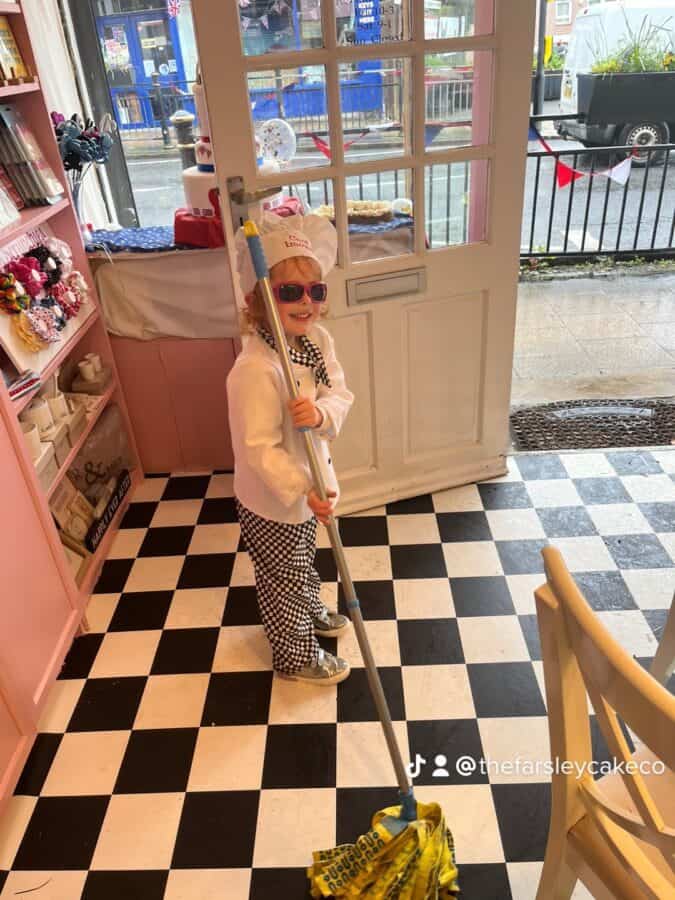 The reopening coincided with a street party on Town Street to mark the Coronation.