Keep your eyes peeled for a billboard off Stanningley Road, Armley, promoting the wonderful work of Bramley Elderly Action.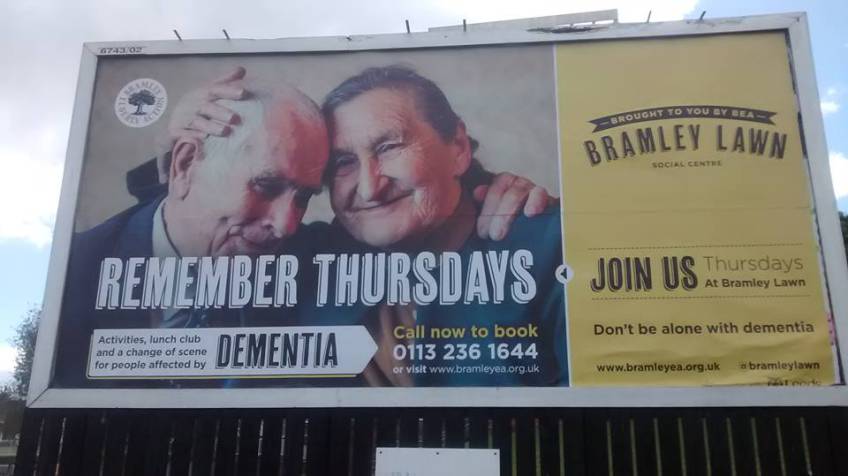 The new billboard promotes Remember Thursdays, the weekly day of activities at Bramley Lawn, to help anyone in the community affected by dementia.
The charity supports older people (aged 60 and above) living in Bramley, Swinnow and parts of Stanningley.
Bramley Elderly Action was founded in 1994
It is one of more than 30 Neighbourhood Network Schemes for older people in Leeds