Leeds West MP Rachel Reeves is urging residents to back plans to make it more difficult for new off licences to open in the Armley Town Street area.
She says introducing a Cumulative Impact Policy (CIP) will also mean that existing off-licenses could find it difficult when renewing theirs if they are selling alcohol irresponsibly – but pocal Green Party members have expressed fears about closing small off-licenses.
Council plans to follow in the footsteps of Headingley and Chapel Allerton by introducing and Armley CIP are currently the subject of a public consultation.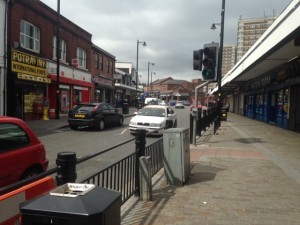 In an email to residents, Ms Reeves said:
"We need as many people as possible to complete the consultation… If anyone wants to complete a paper version they can get it from Armley library.

"I will be contacting you soon with a more comprehensive report on how the campaign to improve things on Armley town street is progressing."
Farnley and Wortley Green Party secretary David Smith has blogged on some concerns about the CIP. Writing on the Armley-based Yorkshire Green blog, he says:
"Local Green Party members have expressed fears about closing small off-licences in Armley.

"From what I can gather a CIP would only be stricter on new applications for alcohol licensing and only ones with the proposed CIP area.

"To some extent, better regulation or checking of existing off-licences would be useful.

"But we are mostly dealing with addiction by a few people (note that during winter there are much fewer street drinkers). You cannot force people to seek help, and forced rehab is rarely successful. Rehab is more successful if by choice. Unfortunately whilst we can stop people congregating, we are simply moving them on to somewhere else. Hopefully we can end any abusive behaviour.

"I welcome your thoughts and hope you submit your comments to the consultation."