Volunteers are needed to help Farsley Farmers Market to continue through the end of this year and into the future, writes Keely Bannister.
July was St John's Church's curate Hannah Lievesley's last market as she heads to pastures new in Headingley and with three other current volunteers also no longer able to help by the end of the year, fresh recruits are vital to keep the market going.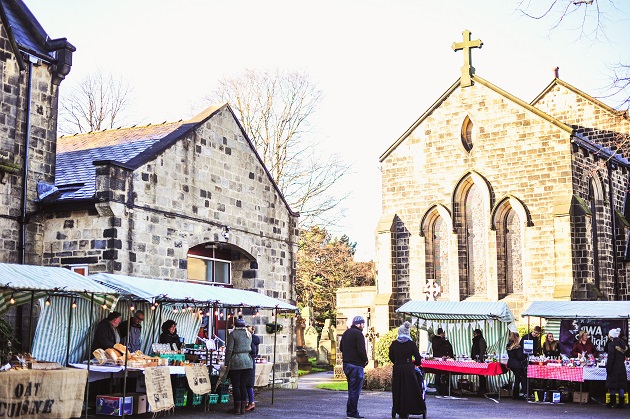 Jo Reilly, a long-standing market team volunteer, told the Dispatch more about volunteering:
"The role is to erect and dismantle outdoor stalls once a month on the fourth Saturday – or every second month if we get enough to make a rota.

"Volunteers are asked to arrive by 7am when the steel frames will be in the car park. A team of six put the stalls up for the traders' arrival at 8am. Refreshments are then served from St John's kitchen.

"Two volunteers will remain until 9am in case of a no show and a stall needs taking down. Volunteers are asked to return by 12.15pm. After the Traders have loaded up, volunteers dismantle and put away the stalls. This currently takes 1hr 15mins in fair weather. Sturdy footwear and gloves are required."
The next market is due to take place on Saturday 28th September with attendees able to help make apple juice with apples from Farsley community orchard as well as enjoying the stalls.
To volunteer or ask questions, contact Ray Sheller on 0783 1171564.