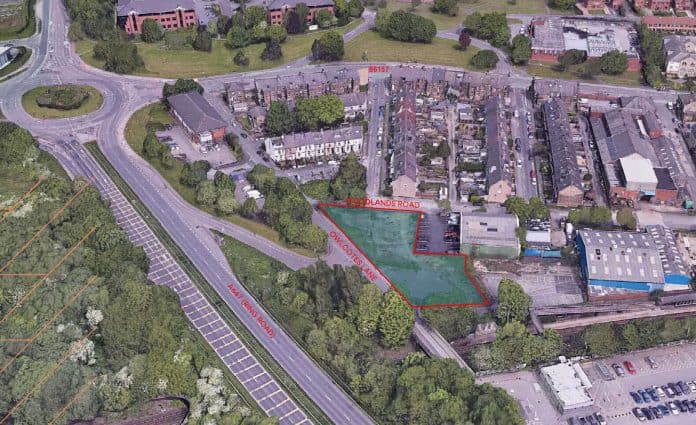 Plans for 34 apartments been submitted for land close to New Pudsey train station.
The proposal is for a mixed development of 34 apartments and a small cafe unit, in a six-storey block with undercroft parking.
A planning statement submitted with the application states: "The site is considered to be an ideal location for a dense residential development which maximimises the potential for rail travel and minimises the use of car ownership – in line with the council's declaration of a climate emergency; its carbon roadmap and the Best City Ambition.
"A key part of emerging policy is to secure radical reductions in greenhouse gas emissions, by reducing the need to travel by car – an objective which this proposal can make major contributions towards."
Cllr Peter Carlill (Lab, Calverley & Farsley) said: "I am supportive of development on this site, as a piece of brownfield land in need of improvement. Small properties and flats are also very much in demand in the area. That said, this is a sizeable development on a small plot of land among existing residential properties and would have a significant impact on nearby dwellings.
"I will be reviewing the full details of the application and making comments as appropriate."
The details of the application can be viewed here.